So eating apples is dangerous too.

Philippines
January 22, 2013 9:59pm CST
I have watched in the tabloid that eating apples can be dangerous too if we do not know how to eat it properly. Chewing or swallowing the apple seed can be harmful to our health.Apple seeds contains cyanide which is poisonous. It also reminds me about my discussion here in guyabano or soursoup which seed is also harmful to our health. Well,I only know for now squash seed is good one and this is one of my favorite snack.Any additional info my colotters?
9 responses

• Guangzhou, China
24 Jan 13
I have never known that the apple seeds are bad for our health. Whereas the grape seeds are quite healthy for us. This is very interesting. I think seldom people will eat the apple core anyway. So I am not so worried about eating the apple seeds.

• Philippines
24 Jan 13
yes,that's right in fact there are grape seed supplement available here in our Philippines and this seed are more powerful in antioxidant than the fruit and skin of grapes.so we see, there are good seeds and there are bad seeds.

• Philippines
23 Jan 13
So eating apples is not dangerous. It is only dangerous for one who must be too hungry or too ignorant to eat even the seeds which do not even taste good. Just eat apple the right way and you face no danger. Why eat the seeds when they are not meant for eating anyway? Regular eaters of apple do not eat the seeds of apple because ever since it came into this earth. Its seeds are always discarded before eating. It is actually normal to discard the seeds whenever we eat any kind of fruits anyway. Now for kids, just be careful to give the apple to them when all the seeds have been discarded already.

So for now, for as long as the apple is fresh and sweet, just keep eating and enjoy!


• Philippines
24 Jan 13
yes that is exactly the term ignorance especially to other people like me when I told them they do not know how is it dangerous to swallow the seeds accidentally.

• Garden Grove, California
23 Jan 13
hi fearless gara no apples are not dangerous if one just uses common sense. you can eat the peel for more fiber just do not eat apple seeds although it would take a pound of them to make us ill but they do not taste good any way.I wish people would not say things like apples are dangerous as immediately some will stop eating them. Most people will not eat apple seeds anyhow.Apples have a lot of good nutrition in them as do most fruits. Peach pits are ven more deadly but I have n ever heard of anyone eating them and peaches are really very good for us.




• Philippines
24 Jan 13
Hi Hatley, yes for adults we can used our common sense. but for small kids. since they are not aware of it,it will be dangerous if a child left alone eating the whole apple. so it's better to slice this because I have seen other child who eat the apple as a whole and haven't slice it so it might be chew and their parents doesn't know the bad effects in case their child chew the apple. just like me when I was young I used to eat the apple as a whole that I am not aware either I swallow the seeds or not.

• Greece
23 Jan 13
It is true that there is a little cyanide in apple seeds but you would have to eat a ton of them for it to cause you any problems. Seeds are good to eat although I never did eat an apple pip until a doctor told me that he ate apples in their entirety and that the seeds were good for me. To my surprise they actually had a very pleasant taste. I always eat the pips now and I have lived to tell the tale!

• India
23 Jan 13
Apple seeds are poisonous. Dont eat them. Its very important to know what you are eating instead of puttin it in mouth blindly. there are many seeds that are good for the health, like sun flower seeds, guava seeds, pumkin seeds etc., you need to explore more about what you eat othherwise whats the use of running rushing, making money to buy food and then you end up eating poison (cynide from apple seeds, in your case)

• Philippines
24 Jan 13
thanks for the info about the guava seed.I didn't know this yet.bu I also eat this and for some cooking we do used this as replacement to tamarind. BUT sunflower seed is one of my favorite.I am craving of this.


• Philippines
24 Jan 13
yes, most parents just only washed the apple and do not slice it. so next time I see them I will warn them the harmful effect of the apple seeds. They didn't know this.

• Adelaide, Australia
8 Mar 13
Apple seeds are very good for us. They do not contain hydrogen cyanide once digestion has taken place. Apple seeds contain a substance which scientists have incorrectly called B17 which becomes available after digestion. Diseased & cancerous cells cannot assimilate B17, nor can they produce it. Once they are exposed to it, it stays in its original form, which is like hydrogen cyanide to them & kills them. Healthy humans convert this compound into B17, which is very good for us. Many great civilizations in history are well known for eating such seeds. Eat your cores & live "forever"!



• Japan
23 Jan 13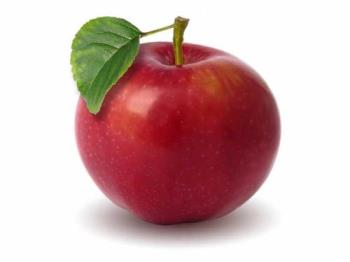 Good to know info and to be honest I am not an apple fan I kind of really don't like them but I do eat once in a blue moon if I don't have choice to eat. I do peel my apples before eating it and never eat the seeds.