Cooking with Corn Tortillas

United States
January 30, 2013 3:23pm CST
I'm experimenting with corn tortillas these days. They're gluten free and I found a convenient 80-ct package at Walmart, which keeps me well supplied for awhile. So far, I've tried different seasonings with American cheese for variations on the classic grilled cheese sandwich. I've been through garlic powder with oregano and basil and soy bacon bits, as well as Ro-tel chilis and tomatoes. For a sweet, I've tried applying smooth peanut butter then squeezing the grape jelly on top. In all cases, I'm using the two tortilla sandwich method, because when I tried folding or rolling them, the torillas broke and spilled the fillings. I do look forward to trying the quesadilla method, though. I'd love to make some of the sauces and seasoning blends that restaurants use in their quesadillas, like sauteed onions and peppers with cumin.
6 responses

• Mexico
30 Jan 13
we here in mexico, eat corn tortillas almost everyday here. Of course they are sold fresh and hot on almost every corner in mexico. If you bought at store and they seem alittle hard. But in micro for 15 seconds, then add fillings to fold them. Works for me.

• United States
30 Jan 13
Hello maria, and thanks for your kind reply. I knew tortillas are a staple of everyday life in Mexico. Is corn or flour more popular there? How much are they at the street vendors? Thanks for the micro tip.

• Mexico
30 Jan 13
funny thing.. many people think flour tortillas are a mexico thing.. they really are not. We have them. But they arent any where as popular as corn are...

• Leon, Mexico
1 Feb 13
Hello

Belindayhughes, and Mary. Price is $0.80 for 2 pounds at street vendors, called "tortillerias". Blessings

for both... dainy


• Netherlands
30 Jan 13
I have been looking for that too but found out there is still wheat (gluten) in it .. so not corn for real. Might be this is only in my country?

• United States
30 Jan 13
Hello, Kitty, and thanks for contributing to this convo. I'll check my label again to be absolutely sure about the wheat. I'm trying to eat healthier. I'm also concerned about the GMO issue regarding corn. It's good that I plan to grow some this year. Also, my mom gave me an iron skillet used for tortilla making.

• Mexico
6 Apr 13
If you like tortillas try this great way I use them here. Cut them up in strips and fry them. Then add a small can of tomatoe sauce. Let them soak the tortillas up. Top with 2 fried eggs and sour cream. I bet youll like it.

• United States
16 Apr 13
Hola, maria, long time no see. Hoping you and your son are well and getting ready to move back Stateside in a few short months. I like the idea of cutting corn tortillas into strips and frying them. Unfortunately, I'm not a fan of sour cream and being vegan, I don't eat eggs anymore. But maybe my vegan friends will have some ideas to carry this recipe forward to where I can enjoy it. Thanks for sharing!

• United States
17 Apr 13
No, only from mylot. We've been chatting here a few months, mostly about food.


• Leon, Mexico
1 Feb 13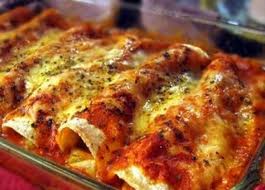 Hello

Belindayhughes, I´m happy to read your post, as Maryperalta I´m from Mexico too. And tortilla is one of our basic meals. They are very popular. When you prepare them with chilis and tomatoes you can add them some sliced chicken, cream, bacil, garlic powder, spicy sausage and cheese. These are called
"enchiladas"
, on the
web
you´ll find many recipe variations in english. It´s a good idea to make like a cheese tortilla sandwich, we call them
"sincronizadas" or "burritos"
. In some places they use flour tortilla and roll them and called them burritos. But in our home (that´s yours too) we call them sincronizada or burrito. Sincronizada most of time is like a cheese sandwich and we add a slice of ham, and we add lettuce, sliced tomato and avocado. To make
quezadillas
as Mary suggested it is good to microwave the cold tortilla for 10 secs. You can add a lot of things to the quezadilla, the base is tortilla and cheese, but you can add them (yummiiii) mushroom, poultry chicken, spicy sausage, meat (in any time), most
leaftovers
, rice, smashed beans, eggs, pork, veggies. Wow, I´m hungry

. And well
tacos
, you can always make tacos of everything you want, even a taco with cream and salt, or cream, salt, chili and avocado . I love the fried potato tacos and fried chicken tacos, with tiny sliced lettuce, cheese and cream on them. You roll your taco, and fry it softly, or hard, as you want. If you make a grill you can serve it on tortillas. What I have never heard about, never ever, it´s so funny and weird to me is to read about your
sweet
tortilla, with all respect you deserve dear friend. I´m talking with my husband and we have never tried a sweet tortilla, thanks you for sharing your recipe. We´ll try it some day.
Blessings

Belindayhughes... dainy

• United States
2 Feb 13
Hello, dainy, and thanks for the wonderful recipes for corn tortillas. I'm actually vegetarian working on vegan, so have given up meats and seafood. That's why I was open to the idea of a sweet tortilla, as nuts are often used as a protein substitute for animal products. With nuts, one can make butter, cheese and faux meats. I'm looking forward to experimenting with them more this year, especially in corn tortillas, maybe trying to make my own at home. I like the term sincronizadas. That's a new one for me. I studies foreign languages in high school and college, but didn't learn many of the food terms. Perhaps I should do as my aunt did and spend a year in the country of the language I wish to learn, staying with a local family. Then I would get a lot of practice cooking many ways with corn tortillas, I think.

•
1 Feb 13
Today i was at super market, even i saw some gluten free tortilla chips today. There was $2 off on them. But my sister denied to buy them, as she said we are not going to eat anything like this for a month or two as we are on diet. In stead i got lot of leeks, lemongrass, lettuce and chicken to make soup for us. i also took a small bottle of diet mayonnaise to add on my bread a drop or two of it for taste. I was drooling over the new load of brie, ricotta and cambrette but my diet was strangling in my neck so i just took them in my hand and kept them back. For once when i feel i am losing i am surely buying some ricotta and make myself a wonderful risotto soon.

• United States
2 Feb 13
Hello again, Archie, long time no see. That soup sounds like it will be delicious. Too bad you couldn't allow a few corn tortillas, seasoned with herbs, on the side. As a gluten free flatbread, it might give you fewer inches than traditional bread, so could make a good substitution. Perhaps check it out on the web. Tortilla wrap sandwiches are found on many diets.

• United States
31 Jan 13
I use them and make bacon cheese quesadillas. I also like a veggie fajita with them too. I am turning into a veggie person over meat these days. And everything fits on tortillas and you can just add sour cream and roll em up. Enjoy yours.

• United States
31 Jan 13
Hello, marie, and thanks for responding. I use soy bacon bits, as I'm working towards becoming a vegan. Congratulations on your vegetarian progress. You're right, everything imaginable will fit in a tortilla. Also, they come in different sizes to accommodate whatever you have. Lately, they even come in different colors, with herbs and vegetables in them, just like pasta. Personally, I'm not fond of sour cream. More for you! :-)