sometimes life is kinda boring

Philippines
February 15, 2013 11:01pm CST
oh gosh, sometimes life is so boring. i guess, even we are not bringing this kind of topic but usually and ordinarily, we can utter it to ourselves, to our friends, and even to the air when we are just alone in a room, or at any places we stepped our feet on. but would we allow ourselves eaten by any type of boredom?! of course not, there are lots of things to do to oust boredom. we can read a novel, watch tv, listen to music, eat, or even sleep to feel at ease and to revive the vigor you spent yourself by thinking and internalizing of your situation at that. oh my! let us not be affected to this kind of feeling but let us find ways to entertain ourselves. :) be happy guys :)
5 responses

• Italy
16 Feb 13
Well, be happy. This is a simple sentence, but often difficult to realize. Often our life is monotonous. That is: the same things every day that are repeated. Ever, nothing new, and then when he gets really something new, it is negative! I personally am still a person easily accontentabile. Unfortunately I do not work, and this is a big problem. I have much spare time, and I try to pass it in the best way. Sometimes sleeping, as they are often tired and I need to rearrange my ideas!

• Philippines
17 Feb 13
indeed... man has no contentment. even she or he owned the whole world, a time will come that these things may he/ she have will give no joy and that things he/ she do not owned or have are the things will one is dreaming or longing. so funny isn't it? i guess, we should learn how to be grateful with what we have at least by appreciating it. so thanks for joining here

• India
16 Feb 13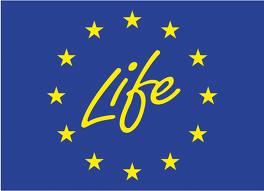 Life is not boring for me but there is always uncertainty in our life.We cant say what is going to happen in the coming days.Let us hope that only good things will happen in our life

• Philippines
17 Feb 13
well, life is full of uncertainness. for me, there were times that you will really feel boredom. but as to add, it is up to you how to handle this kind of situation when in a day, this kind of feeling will occur in your life ever. so the moderator of everything is us. thanks for joining ;)

• Philippines
16 Feb 13
I feel tat my whole life is a bore!

But really, I wanted to see different places and meet new people and learn about their country and culture. But being unemployed hinders me from doing that. So I am stuck to just being a mom. Well, I am supposed to be really busy with all 4 kids and house work, but I need time to unwind. I want to be pampered and be served this time.

• Philippines
16 Feb 13
oh yes, i agree with you. doing the same thing most of the time is boring. we need recreations to divert our feelings. we need to see another ambiance, sometimes doing these things are quiet relieving. if it is not the time for you to go to a place where you want to go, well, you can do that in the near future. wishing you for making your dream come true :)

• India
16 Feb 13
Just like we have different seasons in a year we also have the fluctuation keep happening in life. I dont think there would be any person who be happy every time. even those who say so are liar and sadness, boreness, unhappiness or happiness all these are the part of life and we have to live with it.

• Romania
16 Feb 13
Or you could philosophize on wild questions and get interesting possible answers just like Plato. Boredom is such a great opportunity to set your mind free to roam this universe.