Getting Started With Fanbox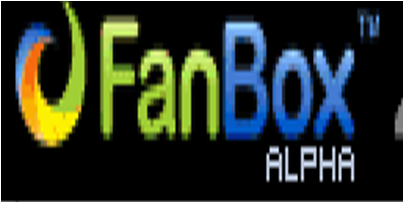 Philippines
February 22, 2013 6:07am CST
So after all these invites from friends. I tried signing up for fanbox this week and I get a daily report about how much I earned for the day. It was interesting. But I still am not getting the hold of this site. I know it has the potential to earn extra money but if you don't what you're doing you may end up paying because of the interest and processing fee that you have pay. I am still new. So it would be great if anyone could help me get to know about the site better. You can also add me up there if you like. Username: Lloyd Belleza
7 responses

• Philippines
4 Mar 13
Hi lloydbelleza! I am also a FanBox member since late of 2011. I just stopped blogging there the last quarter of 2012 because I have been into full time article writing jobs which pays my work within 24 hours. FanBox is legit and I have been paid 3 times already. My 4th is on the way. The first payment was when there's still no IPL "I'll Pay Later" feature which was launched last September 2012. Members have the option to use the IPL or not. If you don't want to use it, you can still earn for free and that will be very slow. It's through blogging (They allow copy paste post as long as you put the source of the article or the name of the original author). You can also earn through teaching (Referring new members to sign up there and guide them). You can earn through Selling (Products or services) and by Success Coaching (You must be 100% qualified and pass all the exams). If you want to use the IPL feature, make sure you can pay for the 3 months processing fee. The rate will vary depending on how much the system assign to you (IPL limit, processing fee). There are many payment methods for that. You can also use your matured earnings to pay for the PF "processing fee". Anyways, you have your Success Coach (FREE) and Teacher. Ask them more questions as it is there job to explain it all to you. I have paid around 1.57 to 1.58% of processing fee for 3 months (Since earnings will mature within 90 days) of the IPL amount that I utilized. I earned good profit since I paid my PF on time. It's a win-win situation. You just have to understand how the feature works and be responsible.

• Philippines
2 Mar 13
I am a member of fanbox since december, an amount of $177.18 is reflected on my fanbox account that's why I feel happy before I knew that all that amount is my earnings because I used IPL which I have utilized an amount of $166.84 that will be deducted on my total earnings that's why I turned it off when I knew what was IPL for.

• United States
25 Feb 13
Here is my take on FanBox. Do not bother with it. I want you to read a discussions I started here about FanBox. Here is the link to my discussion - http://www.mylot.com/w/discussions/2722613.aspx I will not get into everything in this discussion but if you read that one you will understand why I left there and will not bother with them.

•
22 Feb 13
My advice is to stop and do moreresearch abouth this website This website is Scam Spam Pishing try to earn more money here on mylot

• Fiji
22 Feb 13
hello Friends, I am also in Fan Box and I have been receiving daily emails that I have earned more than USD1000+..well i was overjoyed for only submitting 3 posts.Anyway I just been mailed by FabBox to pay for fee of 33USD...mm...i haven't received any money from my earnings but already I have been asked to pay this fee amount?.Ha anyone ever experience this with fan box account?.,,Please share experiences so we can all learn from each other...Also i want to knwo if anyone has received money from fan box...or its just another scamming web site?.....wills


• Calcutta, India
22 Feb 13
The site seems to be good but it doesn't have a FAQ page yet. I checked through the site and saw that they offer the earning opportunity in a whole new way than the contemporary sites. I am at office now so I'll have a closer look & perhaps join the site once I reach home.