How often do you take your kids to the doctor?

United States
March 20, 2013 11:05pm CST
Really how often do you as a parent take your children to the doctor? I'm sure that many of you don't take your kids to the doctor every time they are sick and I would assume that you would take our kids for a yearly check up to make sure everything is good with there health and growth. I have reached the time in my oldest life where she only goes to the doctor for yearly exams. When me and my husband went to our daughters 2 year check up her doctor brought up that she hasn't seen my nephew in a while after we where all done I went to my moms house and told her to make sure my brother new. Come to find out after he went for his 5 year check up that he hasn't been to the doctor in 3 years not even for his school shots, not for a flu shot not even when he was really sick and need to be seen. My sil lied to my brother about bring there son when he was sick. At forat we didn't know why she didn't take them then we found out from the doctor that it was because she was going to call cps since my sister in law refused to get my nephew tested to finger out what was wrong with him, we did find out after she was told this and my mom made calls and found the right doctors he need to see that he is austium. This has made both my brother and mom mad and now my mom will be taking my nephew regularly to the doctor. Because he is special needs the doctor wants to see him every 6 months as to make sure that he is getting therapy, and going to school when school is in. He does get sick a lot who h the doctor says is very normal with kids that have special needs and are in special need classes.,
7 responses

• Philippines
26 Mar 13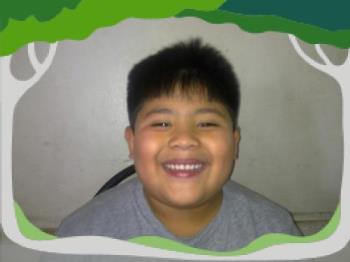 Among my 4 kids, it was my eldest who would have frequent visits to the doctor. Well, sometimes, it is really not necessary. But because my mother in law might be over reacting to his cough or cold, we had to bring him to the doctor each time. The least who saw the doctor was my fourth son. He is the healthiest among the 4 at his age

• United States
26 Mar 13
My son he is my youngest he has been the most often. Both of mine are preemies so at the being for both its been a lot. My so has had the most because he had a really bad virus a few months back. He has rsv which is no fun for any baby and it only happens to children under the age of two and his feet. He's had a cold or two but nothing serious as the rsv.

• United States
22 Mar 13
Oh wow that sounds like some mind blowing denial! Just because your child is in special needs doesn't mean if you ignore it, things will go away! How did she hide it for so long?!?!? Yes my kids go once a year for their annual exam and anytime inbetween if they need to go.

• United States
23 Mar 13
This was before we as in me my husband and our two little ones ,over back. She hide it because all the other member living in the house worked all day when she said she took him they all beloved her. Then my mom lost her job and has been around a lot and we moved back to town after our second baby was born. This is how we learned because me and my mom are around all of the time since I stay home with the kids I bring them over to my moms house so she can spend time with my two and they can play with there big cousin my nephew how is autistic. My brother thought she took him till I told the that the doctor said she hadn't seen him in awhile. I didn't know how long a while was so I mentioned it and them she said she did t like the doctor when she recommended the doctor to me for my kids and I told my parents she is. Good do tor and they know that from when my kids have n Been sick and when we have taken them for there check ups and there is a lot of checks with a baby is set two years old. So my brother and my mom took my nephew and she is there 3 doctor and the doctor told them that she knees that ,y sinister in law won't come because for her to get my nephew check out for autism she threated my sister in law with cps because months had gone by and she wouldn't take my nephew to get test so my mom schedual that and it took 5 minutes over the phone and she got him in the same week and that was 3 years ago.

•
22 Mar 13
When they are ill Why else would you take them?

• United States
23 Mar 13
For vaccinations and check ups. If you don't do check ups how will you know your healthy or if your child is really a healthy. Too many people think because they look and feel healthy means they are healthy but they are not a lot of prescreen Halle s in early child hood. If it wasn't for a check up my family wouldn't have know that something was wrong with my nephew and then he wouldn't have had his test do e to find out that he is indeed autistic.

• Philippines
22 Mar 13
Prevention is the best cure so as for me I am doing all my best to make sure my child gets healthy food, and necessary care so he won't get sick. So I think in all the 25 years of my son I brought him to the doctor for treatment of sickness just twice. All the rest of visits are for vaccinations needful for the child to be protected. When my child has colds or cough I just use natural medicine and it has been working well for him. I don't trust synthetic medicine so I avoid giving them to my child.


• United States
23 Mar 13
I don't like natural medication it doesn't work to a well and especially for young children because its made with honey and that is bad for small children a lot of things in natural medication. I pass that stuff up and actually how sick a person gets all stems from there parents not that they take when they are sick. When you get a cold nothing works for it because that is virus and only time will fix that. I take my two when the doctor says too or when they are sick. It sucks for my nephew because he will always get sick since he is autistic.

• Philippines
21 Mar 13
there are basic rules in child raising. one of the most important is to take care of the child' health by every now and then bring the child to a doctor. there is no substitute to raise a healthy child than preventing health issues early on. i think vaccination comes to mind first. i hope the child becomes healthy along the way.

• United States
22 Mar 13
My nephew is healthy but since he is autistic they do tend to get sick often there immune systems are on the low side nothing anyone can do about that. My two are rarely sick and getting sick is healthy for you it helps build your immune system up to fight of things.

• China
21 Mar 13
I have not born with a child, my husband has a son, his son is 10years old and healthy. my friends always worry about their children's sick ,like flu, like temperature therapy, they have experience their children's growth with the time to see the doctor, how loud cry when take an injection. How pity small child. My friends let the baby to go to the hospital to wash body and swim in hospital , go to check the health month. They bought insurance of child's health. They take the child first, and luckily the children grow up healthy and fast. your too children is interesting and your mom is also take care ,how joyful family,family happiness.

• United States
22 Mar 13
I don't think you understand correctly my. My sister in law doesn't take my nephew to the doctor ever and he is special needs so they get sick a lot and need to go I every 6 months but she hasn't taken him in 3 years which is bad because he should go yearly and when he is really sick. I take mine my daughter has to go yearly but my son he is under 2 so he has to go in every 3 months till his second birthday. I take him when he is really sick which is when any child with a temp if 103 and it won't go down or when they don't got potty for more the 48 hours and has been vomiting for more the 12 hours.

• Australia
21 Mar 13
I'm a type who always worry when my children seem the slightest unwell. At times, I get reminded that I worry too much. Especially when they were little, it seemed that I was always at the doctor's office as often as few monthly with any one of my four sons.

• United States
22 Mar 13
I don't worry like that. If they get a cold my two I don't worry one but because they will get over it with in a few days. When they are really sick I do worry about them then. I've only brought my two as young as they are about 4 times with my daughter and 2 timed for my son and been to the ER with the both of them about 3 times. Only once was really serious when my son had rsv at 5 months old.