Is it possible to slow down ageing process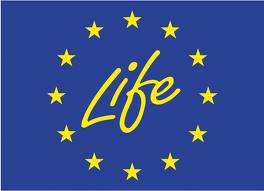 India
March 21, 2013 11:41pm CST
It is generally accepted that our health deteriorates as we age. Our eyesight, memory and resistance to disease all suffer as a consequence of the aging process. Whilst it is impossible to reverse the aging process completely, it is possible to postpone the negative effects of aging by paying particular attention to what we consume daily, and the amount of regular exercise we engage in. There are many factors that accelerate the aging process, and scientific research has discovered ways to slow it down.Physical exercise, nutrition and nutritional supplements are the keys to slowing down the human aging process.
9 responses

• Indonesia
23 Mar 13
Yes, it is possible to slow down aging process. Other than, exercises, nutrition, and nutritional supplements, aging process can be slow down by healthy soul. Avoid severe stress, hard pressure and try to be happy throughout of life. Yes, to slow down aging process, we should not only pay attention on physic but also on soul as well. Healthy soul influences our body. Be happy is one of the ways to slow down aging process.

• India
23 Mar 13
I think tension free mind is very important to be more happy.Mind and body is connected.Thanks a lot for the reply.

• Philippines
23 Mar 13
I think there is, as what some medical experts have been saying and this is where pharmaceutical companies comes in, with their dietary supplements to replace what was not provided by the food we eat daily. Living a healthy lifestyles and regular exercise are some of the factors that slows ageing process.

• India
23 Mar 13
I think exercise is very important to slow down ageing process.Thanks a lot for the reply.

• Philippines
23 Mar 13
I think its fun to grow old because you'll have chance to appreciate your younger days even more.

• Philippines
23 Mar 13
Yes it is true, I am now 55 years old but When I started doing something positive attitude. I became very much younger than before. My friends and those new friends of my can't believed the picture on my wallet when I still 40 years old as compared when I am 55 now. You can't believe it but I am a living example if you want to know more see me in person my cell # 09999860884.

• Adelaide, Australia
22 Mar 13
Our heath deteriorates with age due to oxidation of our system from our body's acidification. If all we eat is whole organic vegan raw foods, this alkalises the body & the aging process can be halted & even reversed in part - especially if you include sufficient daily spiritual practice in the mix. I am against nutritional supplements. One does not need them if their diet is sufficient. With the money one saves from not buying supplements, one can afford better quality food & more of it. There is much, much more to the food we eat than a whole bunch of measurable vitamins & minerals.

• United States
22 Mar 13
Well, it is common sense that we will age daily, and monthly, even yearly. I don't know if there is a universal method to delay the aging process, but we just have to go with it naturally. There are might be other advices that slow down the aging process through health experts, but eventually we just have to face it in reality. From scientific fiction, like the one we watch Captain American, who was frozen under the extra condition might help slow down the aging process, can it be work?


• India
22 Mar 13
Hi Good to know this that we can slow down the ageing process. But is it healthy? Can you suggest any exercises which we can perform a home easily? what are the foods which can slow down ageing?

• India
22 Mar 13
There has always been a raging discussion regarding averting the age process but to be very honest there is no point in discussing about the same because we might not avert the aging process but we can certainly slow down that process. its a natural process and we should accept it with grace, but still with a stress free life, a good lifestyle and proper diet and exercises can slow down the aging process.