Who Loves A Thriller Be It A Novel Or A Film?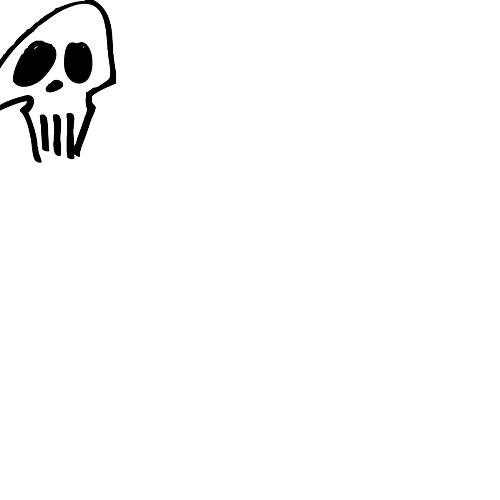 Pamplona, Spain
April 3, 2013 4:29pm CST
If you are asking me if I like a scary Film I would say yes but there are limits to what kind I will watch. Depends on the nature of the Story. If its a thriller I prefer to see a Film if its a scary tale like a Ghost Story I much prefer a book. I don´t why that is exactly. Perhaps its because I prefer to take it all in like that. Because there are some very good ghost stories out there too. Got to thinking is there any real Season of the Year to watch Thrillers and read Ghost Stories or see Films about them? Is it because of the long Winter nights we get to see more thrillers and Ghost Stories or is it that they can any time of the year Films now hmm I wonder about that. For example I don´t mind watching a Christmas Film now even though its April that kind of thing you know. I know we all have our variations on this. So come who really loves a Thriller or Ghost Story I just wondered.



9 responses


• Pamplona, Spain
20 Feb 17
I like them too. As long as the Murder Films are not too gruesome.

• United States
20 Feb 17

• Pamplona, Spain
20 Feb 17
@DianneN
Oh for the refined stuff like in the Series from before like "The Avengers" and so on.

• United States
11 Apr 13
I love horror and thrillers. I can watch a good horror movie or thriller anytime of year. I also love reading a good thriller myself. I have read just about every Stephen King book there is. And I am a major fan of his.

• Pamplona, Spain
11 Apr 13
Hello inertia, All the others in my house like Stephen King as well. One of them only buys the books in English says that the story comes across much better and I have to agree with them there at least. I love the series that had literally no violence in them yet they were crime series and I still love playing guess who did it even now. We will often watch a film or an episode of a Series like "Columbo" what a guy and guess who did it. Sometimes we would get it right others almost there. There are films that you can watch any time of the year and horrors and thrillers are good ones to take you out of bad moods or such like better than books actually I find. I love the Rank Horror Vampire Films they make me laugh sometimes.xxx




• United States
22 Apr 13
I am actually tired of vampire films. They made too many of them. I keep looking for a good horror movie, but it seems these days they cannot make a good one. I have seen some that were alright, but nothing ever got me. I hope one day they make a horror movie that freaks me out. But from the looks of it, that won't happen.

• Pamplona, Spain
25 Apr 13
Hello inertia, Yesterday I had half written my response to this and I said to my Husband don´t take it off there but he did so I thought that I had posted and I had not. Just realized when I was checking through here. Its true that some vampire films can get to be boring some of them start off fantastic and I start watching them hoping they will continue the good theme all the way through but then sometimes it all goes a little awry and the film loses its "magic" in a way. I don´t mind them too much my Husband is a really big fan of them but even he gets fed up of the really repetitive ones with only one theme that´s been seen a thousand times. You never know they might just come up with one that will really be liked by everyone.xxx




•
10 Apr 13
hi lovinangelsinstead21 I love reading a thriller novel or film any time, any place or any season, whenever the mood strikes me and I've read quite a few interesting thriller novels by authors, Ellery Queen, Ruth Rendell, Ngaio Marsh, Maupassant and horror novels as well. Watched Santa Slay and it wasn't even Christmas time. Recently I've been watching Italian horror movies from the 70's.. Gaillo and Spanish horror movie 'It Happened at NightMare Inn.' I'm not that much into Ghost Story Films because for me it's like 'seen one, seen them all' and I do prefer the more psychological, twisty thrillers, horror films - that keep me on the edge of my seat.



• Pamplona, Spain
10 Apr 13
Heya micmac, Ruth Rendell is the most familiar one to me here. A couple of times I have seen some program with her stories in. She seems to use Cats an awful lot like the half past eight ghost or something like that was how it went. All titles of Films are in Spanish here you see so you have to look up the Spanish one or recognize one of the Actors in it and look the actor up and then you get the name of the film in English that way. Ellery Queen is not so familiar I might well have seen something and not realized it. Their Books I have not read though as I only like to read in English so the only way for me to get them would be to purchase from Amazon which has only taken over here just recently. Before it was called buyvip.com Have not seen that Spanish Horror Movie ever. Oh I love thrillers that are like Agatha Christie kind as well where you can use your own intervention in the sense as you can play a guessing game who is the one who that is the real killer. What I don´t like it is when they overdo the murder bit. I prefer to play a guessing game and for the film to have a lot of suspense in it and keeps you there all the way through the Film or the book itself.xxx




•
11 Apr 13
I caught the Spanish film on YouTube ( aka Title: A CANDLE FOR THE DEVIL, 1973); the setting takes place in Spain and it is in English language, good atmosphere with a pair of

wicked witches. Oh wow Yeah! Right you are, How much fun it is to read Agatha Chrisitie's books because her stories are like guessing games to boggle the mind so you guess all the way through so you can't tell what character is

or innocent. I too like Thrillers with that kind of suspenseful effect.

For Werewolf movies, I find GINGER SNAPS ( girl werewolf) also the sequels are interesting and different, as well as THE HOWLING - a favorite of mine-for its great special effects - and DOG SOLDIERS, a British werewolf creep fest horror film. Ann Rice's INTERVIEW WITH A VAMPIRE has to be one of the best vampire film I've watched ever!

• Pamplona, Spain
20 Apr 13
Hello Micmac, This Film I have seen but not all of it. I was at the Cinema on a really warm night so it was stifling to be in there so we came out. Good film though. Yes Agatha kept you guessing all the way through so if you want to distract yourself with a good gripping thriller story she is the one. Have not seen "Ginger Snaps" at least I don´t think so. Have seen a bit of Ann Rice´s Interview With A Vampire this is one I would watch again because again I did not get to see it all the way through. I am married to a die hard Clint Eastwood fan well and Robert de Niro as well so when they are on bye bye to any other program.xxx




• United States
4 Apr 13
I don't like ghost stories. I do, however, like thrillers. Both books and movies. I don't like blood and guts type of things. I like thrillers with action in them, amongst other types of books and movies.

• Pamplona, Spain
4 Apr 13
Hello AngelE., Other week I managed to watch a thriller that did not have any blood or anything horrible in it. Pure thriller like it should be. Its not a famous film and I cannot remember the actor otherwise I could look it up and tell you well worth watching and so rare to find. Some thrillers I don´t mind but I don´t like them if there is too much of horrible things in them. I find it hard to settle into books like that. Usually I have half read them and given them away mainly. On a second hand book market you can get to read how the story goes and that´s the beauty of getting it second hand.xxx




•
4 Apr 13
Thrillers I like, ghost stories no. Thrillers I'll happily read or watch, but ghost stories are better read. Then you get to add your own spooky bits rather than rely on someone else's interpretation of them, which is never as scary as you can make up yourself!

• Pamplona, Spain
4 Apr 13
Hiya GM., Who don´t like a thriller? I used to love listening to thriller stories on the Radio but I don´t get to hear them now as I prefer them in English and that here is just not on. Hey you do the same as me almost I invent my own outcome to the story but I make it less scary and make it so the ghost gives up haunting and goes in peace to where its meant to be released from being earthbound that´s how I like it always. I do the same with all kinds of Films as well example "Braveheart" I have already forgiven William Wallace lol and let him off the hook and he´s free to go with his Princess now is´nt that nice eh?.xxx




• Chile
4 Apr 13
I love good thriller in films. There are some old clasics that should come back to the cinemas so that new genreations have acces to them. As for novels, I usually prefer books that not only have action but show a space or a character.

• Pamplona, Spain
4 Apr 13
Hello margi, Me too I like thrillers in Films I have never really been able to read them as a book except for one or two of them. I wonder why they don´t bring those old classics back and let others see them that have not seen them before? Same as classics on Television like the BBC they had Series before in black and white that were superb, majestic some of them I can still remember. Alas no one seems to remember "The Adventures Of Hiram Holliday" that is a funny classic well not too classic as it was made in the 1950´s something. Dr. Who was my favourite thriller before although really it science fiction but I thought of it as a thriller. I love Reay Tannahill´s Stories, Victoria Holt when she wrote about historical characters and Catherine Cookson´s Books too like "The Mallen Streak" "Feathers In The Fire". These are all books I would pick up time and time again. Well you already know I love Charlotte Bronté and her writings.xxx




• United States
4 Apr 13
ghost stories i would prefer to read in a book. as far as thrillers, most of them are like action films now a days. i like vampire stories whether in book or in film. my favorite show is true blood.

• Pamplona, Spain
4 Apr 13
Hello MoonG., Ghost Stories from way back make really great reading I grant you that I can easily settle into a Ghost

Story quite easily but mainly I have to settle for the Films because the ones that live in this House outnumber me and my choice is outvoted most times except when they go to sleep he he he then I switch the channel and watch what I want for a while. "True Blood" is a good one yes I quite like that.



• Bulgaria
3 Apr 13
rather I love to watch movies. although the book is a pleasant read but for people who have time but I do not. a book can get you carried away so much that you forget about the world and what's happening around you, it just pogalva it and remember it forever. everyone has their preferences but also a book and movie, everything is fine. nice day!


• Pamplona, Spain
4 Apr 13
Hello neza., Just what happens to me if I start to read a book especially if its online like an e-book I start to get really interested and I have to keep looking at the clock to make sure I don´t get carried away. Much better for you to watch Films then whatever they may be. I also get carried away with Films once I nearly burned the Dinner almost just in time I got to remember oh no the dinner!!! Have recorded some Dvds whilst I could and I get to watch them when these lot are out of the house as they are not keen on romantic Films. Have a great weekend neza.,xxx




• United States
3 Apr 13
I am a horror movie addict! I've seen them all but especially like movies about hauntings and the paranormal. The only movie that ever really scared me and that was only after watching it 2 or 3 times was the Exorcist. After awhile it scared the hell out of me!

• Pamplona, Spain
4 Apr 13
Hello crty., Horror Movie Addict? In this house you would get on well with all the others here as they are fans of horror movies as well. You might think this strange but that Film you mention "The Exorcist" it did not really scare me and after I saw it a couple more times I started to see a funny side to it. One was the strange green colour that the girl took on although of course it was not funny for the real life girl at all I know that. It was just the way it came across. See I have seen Comedy Scenes made up about "Exorcist" and probably that´s why I find it so funny because of those brilliant comedy sketches. It can scare I grant you that.xxx