The sticky patch is quite useful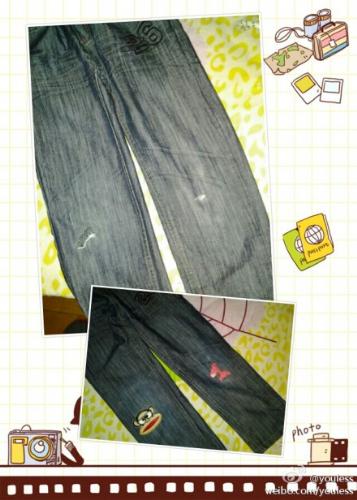 Guangzhou, China
April 7, 2013 10:27am CST
Lately I bought some sticky patches via the net. Since my son's trousers have two holes and I'd like to fix it. I don't like wasting. It is very convenient to do so. You can use the iron on the sticky patches, and soon it will be glued with the trousers. It not only can cover the holes, but also make your trousers much more attractive. Perhaps I can also stick one on my son's bag

7 responses

• Malaysia
7 Apr 13
Well, from where you bought it? I hope I could get some here too

. My son used to have this problem with his trousers and he is reluctant to discard it. So, he would asked me to sew for him. Since I do not have the sewing machine, I used to do hand stitch to repair it and it is very difficult.



• Mexico
7 Apr 13
they are great i use them all the time


• Malaysia
8 Apr 13
Really youless, seems that it's really convenient to get the holes on the clothes mended with the unique sticky patches. I haven't used such stuffs before

I believe all those sticky patches are well designed to make the trousers or dresses more fashionable with them on. Nowadays there are lots of convenience to help in making our daily life handy and easy. This easy work in mending the the trouser hole also help to take care of our environment and planet as well

Have a nice day


• Indonesia
21 Apr 13
Nice share. I think those patches will make the trousers more attractive, it's kind like of the model for it, so of course kids won't mind it either. It's a good and simple way to fix hole in trousers without using sewing machine or stitch. Great to use, easy and fashionable too.


• United States
7 Apr 13
I use the plain sticky patches on the inside of the holes in my jeans quite often - no sense wasting an otherwise good pair of jeans, and I hate having holes in my jeans, unlike a lot of kids here in the U.S. who think pants with holes in them are cool. Heck, they even have brand new jeans with ragged holes in them for sale in the stores here: you can actually buy jeans with pre-made holes in them. I don't go for them, but a lot of kids around here apparently do.