Paying less money

United Kingdom
April 20, 2013 7:41am CST
In the old days there wasn't internet and I didn't drive a car. I had only the shops I could get to to buy things. Now I have a car I can drive out to the cheaper supermarkets. I can even find on-line which supermarkets have the cheapest price for the items that I wish to buy. On television there are many programs about saving money or spending less. Today on the clutter clearing course I have enrolled on the organizer put up a photo of her lovely looking coffee table. It looked really expensive so it amazed me when she said she got it free on Free Cycle. She rubbed it down then painted it white. In a cheap shop she found three baskets to put in it. Wow! Are you paying less in today's world? Which ways do you know about spending less in your day to day life?
7 responses

• Adelaide, Australia
20 Apr 13
Yes, we have Freecycle here too & I use it as often as I have need to. The other week I picked up hundreds of plastic pots of all sizes for plants so I could plant all my avocado trees & date palms in after they had sprouted. So far I have a few dozen grown to chest height already, with more 'on the way'. They might take about 20 years to bear fruit though. Here we also have the Simple Savings website which one can subscribe to or win a membership to. It's quite comprehensive, but most of the ideas do not apply to my way of life. Spending less is unfortunately being done all over the world today & it seems like a tail-spin into a downward cycle. I've been seriously thinking about cutting the phone line & disconnecting gas (which I only use for a tiny bit of hot water in winter when I shouldn't as there are other ways to do this) & disconnecting electricity. However, I've decided to find more ways to earn money from diverse income streams. This means I can maintain my spending to support the industries & professions & ideals I value.

• United Kingdom
21 Apr 13
Hello Vegan Bliss. It is great that you have Free Cycle too. How fantastic it was for you to get hundreds of pots for your avocado trees and date palms. I can see it is a 20 year plan you have with those. I like the sound of the Simple Savings. Yes, I can see most of things suggested don't appeal to your way of life. I like paying a fixed amount for electric and gas. I hardly use any gas due to it being so expensive now. I need a phone line in order to have Internet. Good luck with increasing your income.




• Adelaide, Australia
22 Apr 13
Thank you for your interest & good wishes... also for the BR.

I can understand how gas can be so very expensive where you are now. I hope the situation gets better soon.

I don't have internet at home. I usually use it at work or at the local libraries where I can use it at no cost for an hour or more at each one.

• Canada
20 Apr 13
I have a bulk food store that once in a while, has a thirty percent off, and that is when I usually buy. Also we have dollar days and point days and ten percent Tuesdays on our grocery stores and I can save a lot of money that way. The thing is the last two weekly shopping days, we went to the most expensive grocery in our neighborhood and I paid less because once I used the club card, everything went down and so on this Friday, I was able to get a kitchen scale, some cleaning cloths, and a professional cookie sheet because I save about fifty dollars through the coupons. We also had a free shipping day for the clothing store I go to, but I need to go to the store to try on things rather then get them delivered. I check out sales. I paid less on groceries but that is because I stocked up.

• Canada
21 Apr 13
I can really stock up on things. We also have those senior days once a month at some stores, but somehow I do not like to go into a store and see a lot of old people who look old, not like me who look younger then my age.

• Accord, New York
14 Dec 13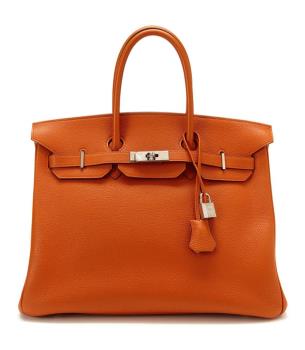 Oh my friend, I like paying less money,This is my life's a great pleasure. Products as Hermès Handbags,LOUIS VUITTON bags, Chanel bags,Prada bags and More free shopping, free shipping, have statistics sales Number and buyer reviews, yes, I'm crazy in love with them, so I highly recommend them to my friends. Dear, you can try to have a look. believe me. Yes, It will save a lot of money for us.

• Accord, New York
14 Dec 13
Receive the latest news: Extra 60% Off | 3 Days Only + Vintage Hermès Handbags & More: LOUIS VUITTON Handbags, Chanel bags and More Start Today at Noon ET

• India
21 Apr 13
well, I just made some friends in many supermarkets and they tell me what is new and what offer the giving at recent time then I decide where to go.

• Indonesia
21 Apr 13
No, I don't think so. I'm paying more expensive in today's world. The value of my country money getting less, the inflation every year about 7 to 10 %. So the Indonesia people feel the price of thing getting higher and higher. Maybe the price of phone pulse that is getting less in our day to day life.

• Canada
21 Apr 13
Definitely not paying less for anything. Prices where I am from have risen, quite a bit. In order to not go totally broke because of this I find that I must spend less meaning buy less because I am actually having to spend more on the same item that before I could get for 1-2$ less. I can drive out the the stores that offer the same merchandise but for less cost but what I save in the groceries I spend on gas so sometimes it isn't worth it. I have had to clamp down on spending as of late, that's for sure. Only purchasing absolute necessities.

• United Kingdom
21 Apr 13
I love Nike, and we have a wonderful sport shop in town with cut price branded makes of trainers, tops and shorts, ideal for the gym, They nearly always have 70% off their marked prices which is a major difference. It's good quality too, I saw these beautiful black trainers with red laces which were marked at 64.99, but they were on sale for 19.99! If you know where to go to get the bargains you can save a lot of money and we are not talking about a few pence here.