Using One's Knowledge To Lift Up One's Brother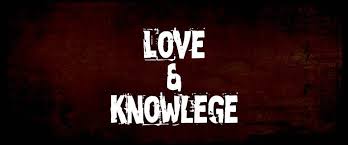 Philippines
April 22, 2013 2:10am CST
In this world filled with so much information, we often give more weight to knowledge and forget about the love part. But the sad part it is, we think we know much that we make other people feel inferior, which should not be the case. Because if we really have the true knowledge, or the truth in us, we must have already known and understood that we should use this knowledge to lift our brothers, and help them rise from ignorance. That with this knowledge we gain, we become more loving, we give love more to those who need it. We should start using this knowledge not to make people suffer but to make them feel loved. I know this would be a very difficult challenge for everyone, because the more we gain knowledge which are from this world, we slowly forgets what is more important, which not of this world.
6 responses

•
27 Apr 13
I agree lifting up people around you is the right thing to do. Sadly too many people are all about putting others down.


• Indonesia
22 Apr 13
I guess it depends on what knowledge you are after in this world. There are knowledge elements that include caring for other people. I disagree with you that the more knowledgable we are, the less ignorant we are toward others.

• Rome, Italy
22 Apr 13
those people who are arrogant because they think they know a lot have forgotten that knowledge is boundless. there are so many more things to discover and lots of questions that are left unanswered. those who are truly knowledgeable and wise know the value of helpfullness and humbleness. if we use our knowledge for bad purposes, then it means we haven't learned the most important things in life - moral values.

• Philippines
22 Apr 13
Hi there LloydBelleza! Knowledge is an important part of one's live, however, not everything should be driven by the thirst for knowledge. Aside from knowledge, what we also need is wisdom. It should not matter that we know what to say all the time but we should know what to say and when is the right time to say it. Knowledge is a gift that should be shared for the welfare, not only for one's self, but for everyone.

• Philippines
22 Apr 13
I think this is like a call to arms of each individual. We should always use whatever blessing we have, like our knowledge for example, to help those that somehow lack it or do not posses it. If each and everyone of us has this mindset, I feel that it could bring teh kind of peace which almost all of us crave for.