I like vegetarian!

Shenzhen, China
March 28, 2015 8:02am CST
Vegetarian make me happy! Every cells in my body feels happy too!
1 response

• Oklahoma City, Oklahoma
1 Apr 15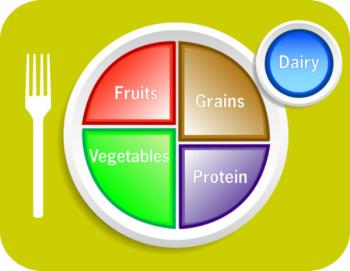 It's "
Being a
vegetarian makes me happy," or "Vegetarian
ism
makes me happy." But myLot-members are 'more-understanding' about 'international English' like that. Yet if I had not said that, chances are good that you would have thought you were using correct English there

Anyway ... it used to be that EVERYONE was a vegetarian on the weekdays, that people could only afford "steak-dinner, hamburgers etc." on Saturdays & Sundays. Meat is still on the government-suggested menu in America (in the 'protein'-category), but not as much as Fruits & Vegetables. Oh, you
could
replace it with peanuts and other things; but I think meatt helps build immunity-&-strength in your digestive-system.

• United States
8 Jun 15
@Trista_wong
IT has been proven that a person on a well rounded vegetarian diet live longer than those who eat meat, especially red meat. There have been cases where a person was allergic to a lot of vegetable foods and meat had to be added to the diet. But there is clean meat and unclean meat.