My town tonight. Circus tent collapse. 2 dead, numerous injuries.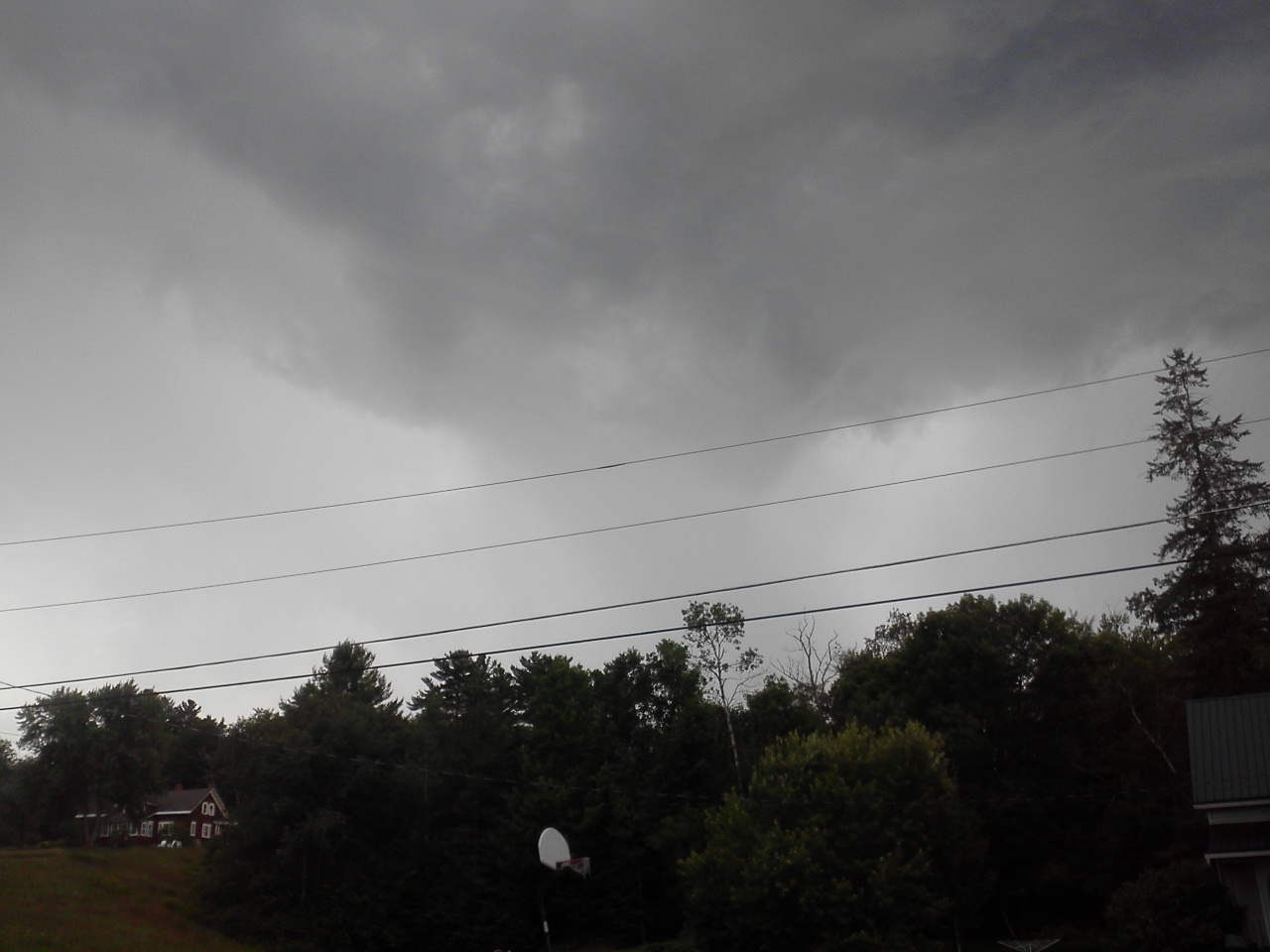 Lancaster, New Hampshire
August 3, 2015 8:27pm CST
A small but powerful storm blew through this evening, likely a micro burst.I took a picture of it as it was coming in, but I had no way of knowing the kind of disaster it was going to bring on our little town. As it rolled through, it tore up the giant tent at a circus that had set up on our town fairgrounds, collapsing it on 250 people, killing 2, one a 6 year old little girl though that fact isn't yet in the official news. Some reports have the number of injured at over 15 It's a small town, so with 250 people in attendance, I likely know at least a few people who were there. Hoping for their safety

My daughter was supposed to be there tonight with her boyfriend and my grand son. Thankfully, a relative inconvenience of sorts kept them from going. Will update this post as more news comes in Thoughts/prayers/intentions/best wishes to those affected.

Two people were killed when a circus tent collapsed at the Lancaster fairgrounds as severe weather moved through the area Monday evening.
3 responses


•
4 Aug 15
Bizarre...the same thing basically just happened in Wood Dale a day ago but I it wasn't a circus tent. It was a tent at a festival. One killed there, but of course I didn't know anyone...but seeing that same thing twice in two days and both from severe weather causes...

• Lancaster, New Hampshire
16 Aug 15
In this modern age, I question the wisdom of using tents to hold large numbers of people. I'm sure there are more incidents like this that don't make the news too, at least on the national level. It was kinda weird though, seeing the news media descend on our town like locusts. Still seeing them every now and again and with the fair coming up in a few weeks, I'm sure they'll be back because that's just one more story to add to the story


• Lancaster, New Hampshire
16 Aug 15
There is no tent out there that could stand up to this kind of weather. Not so sure it's a great idea to erect a tent and stuff a few hundred people in it during storm season, but I guess you take your chances just stepping out the door.