Wild Sturt Desert Peas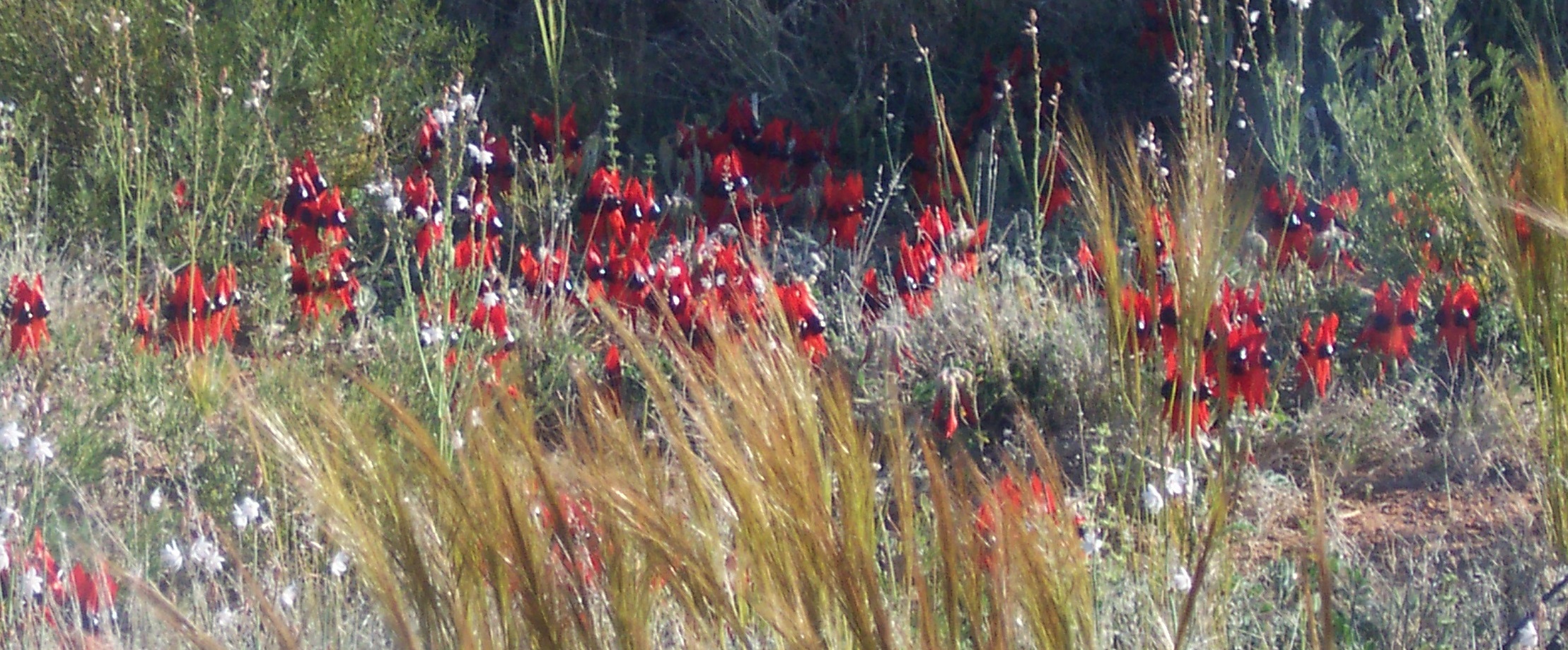 Melbourne, Australia
August 6, 2015 11:10pm CST
Most of the time driving to the surrounding towns alone for work you miss many of the lovely things which are there free of charge to enjoy. One morning I just happened out the corner of my eye to see this beautiful red patch so thought why not take a few moments and have a look, which of course I did. I try to always carry my camera with me during my travels. I have collected quite a few good snaps over time and the one time you leave it at home or it's flat you need it. These beautiful flowers actual spread out about 3 times the area of the photo and how lovely they looked. You must not pick them of course they are protected and are the state flower of South Australia although admiring them is FREE.
2 responses

• Cambridge, England
7 Aug 15
I hadn't come across this flower before and had to look it up! It's a spectacular bloom and, at first, I couldn't see that it belonged to the Pea family, it is so different from all the other peas, beans and vetches I have seen. I would love to be able to grow it here in England but it would probably be too wet and cold for it, though I expect that it is grown in botanical gardens such as Kew and the amazing National Botanic Garden of Wales, which has a huge dome-shaped glasshouse with a Mediteranean climate where many exotic plants from Australia (and other parts of the world) grow in a very natural-looking environment.