My Not So Great Attempt At Drawing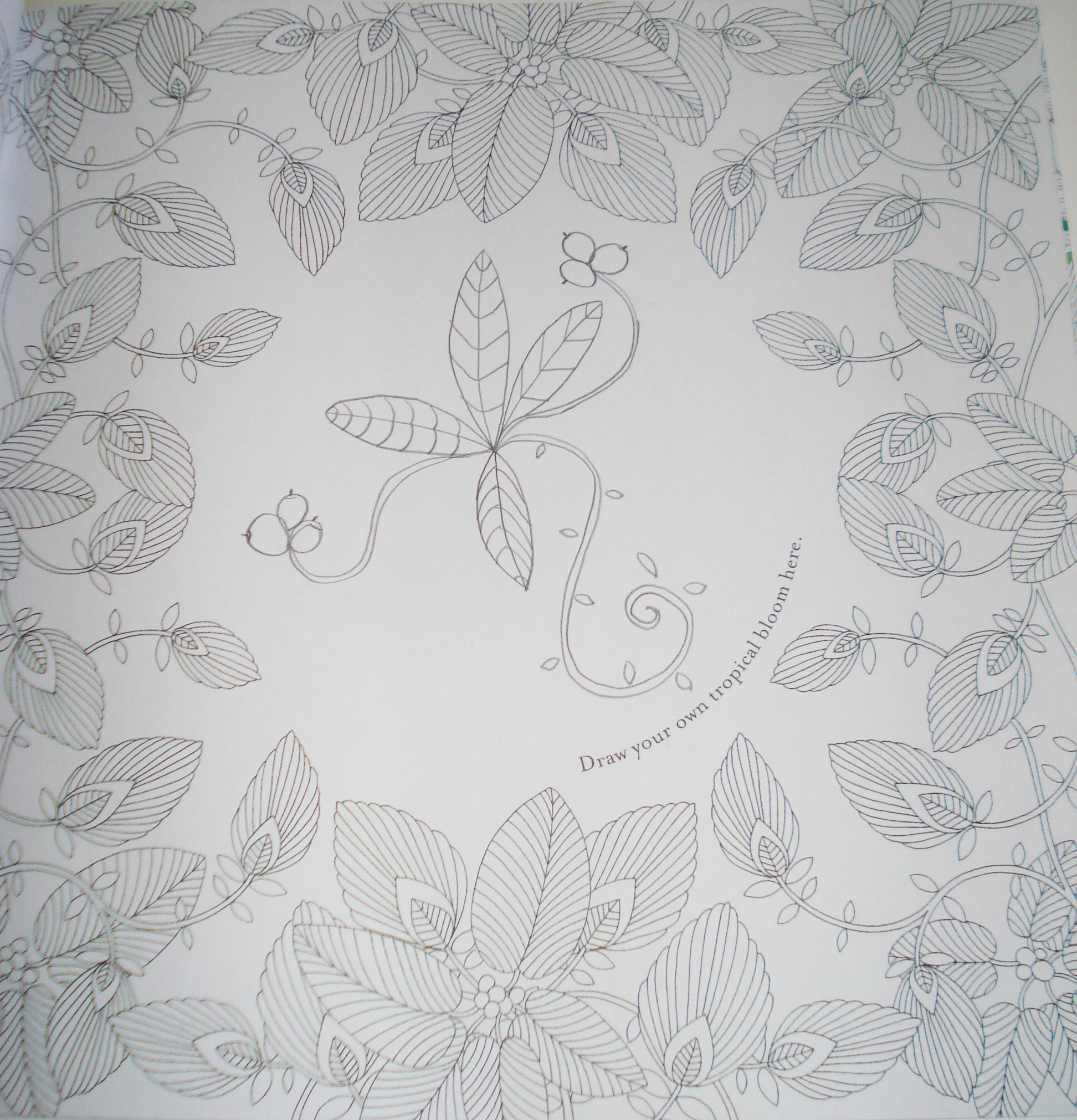 Carlisle, England
August 17, 2015 12:53pm CST
Many Adult Colouring books have both finished and unfinished drawings in them. The unfinished drawings can be a bit un-nerving and - usually - I choose to ignore them because I don't feel confident enough to try to draw myself. However, I have two Derwent Onyx Pencils that my late Uncle Joe used to own. We inherited many of his coloured pencils (not Derwents) as well and my foray into colouring started when my Dad was going through Hell roundabout January/February 2015. Since then I haven't looked back as I have already stated that colouring is a good way of relaxing the mind. I have many colouring books including two by Millie Marotta. Her latest offering is called 'Tropical Wonderland' and - true to form - she's trying her best to get me to finish off a couple of her drawings. Today I thought, "Stuff it!" and had a go. The photograph shows Millie's incomplete drawing. She is encouraging people to try and draw tropical flowers and the like, in the middle of the page. That's where you will find my attempt, using Joe's Derwent Onyx Medium Pencil that draws like a dream. I really wish I was brilliant at drawing because the pencils won't break anytime soon.

5 responses

• China
18 Aug 15
You still persist in doing it and now you can not only colour in but do the unfinished one .Practice makes perfect.You will get it down to a fine art soon .

• Carlisle, England
18 Aug 15
I guess I was in the mood for having a go yesterday plus the fact the space I was drawing in wasn't that big, so I didn't feel too intimidated!


• China
19 Aug 15
@Janey1966
I haven't done colouring in ,only copied paintings in my youth and now I still enjoy appreciating fine works of art .

• Carlisle, England
19 Aug 15
@changjiangzhibin89
I'd love to buy more prints but lack of money is an issue. Mind you, Mum gave me and John some money recently (it's a long story as to why) and I was able to have my bedroom re-decorated and yes, the in-laws WERE drafted in but I was at Mum's. Apart from some dodgy paintwork around the door frame (I suspec the MIL did that bit) they've done a fab job wallpapering and the like.


• United States
17 Aug 15
I think you did a good job with that drawing. I like it. Don't feel that way. Not everyone is an artist. I know I can do certain things, not everything. My easiest thing to draw are letters. I find them fun. But people, I cannot do that no matter what. Just enjoy yourself.

• Carlisle, England
18 Aug 15
Thank you.

It was a spontaneous effort on my part and it wasn't a massive area to fill in. The wonderful pencil helped as well, perhaps Uncle Joe was 'guiding me' who knows? Despite his mental illness he was a fairly good sketcher and I wanted to do the pencil justice, if that makes sense!

• United States
19 Aug 15
@Janey1966
Maybe he wasn't mental after all. Some artists are known to be a little off anyway. Maybe the pencil had something to do with it. Maybe it is a magic pencil. Just a thought. Anyway, you did good with that.

• United States
20 Aug 15
@Janey1966
Well, he sounds like he was a good guy then. Even though he was diagnosed with that condition. Not all mentally ill people are bad. I guess that he didn't like confrontation then. Anyway, he is in a better place now. How are you enjoying be back here on MyLot? I bet you are smiling a lot now.


• Carlisle, England
18 Aug 15
Thanks very much.

Like I said, I usually skip past these pages as I find them intimidating but I've been feeling guilty lately about not even trying to use Uncle Joe's drawing pencils as they're so fabulous. Yesterday I just had this 'urge' to draw and that little offering was off the top of my head. I'm rather pleased with myself but I don't think I'll be turning into Van Gogh anytime soon lol.


• Johannesburg, South Africa
18 Aug 15
@Janey1966
Keep trying. With practice you'll get better.


• Carlisle, England
18 Aug 15
Yes, that's mine in the middle although I've not showed you the other page where Millie has done her version. It's not a patch on mine. Haha!


• United States
18 Aug 15
Well, you've got me beat! I can't draw at all!

lol By the way, I think it is very pretty! Good job!


• Carlisle, England
18 Aug 15
Thanks very much! I do have an eraser just in case, something I've used a fair amount in the past, in my previous attempts at drawing. How I've missed MyLot..all these positive people I come across on a daily basis..it's great! I'm motivated to do more drawing..er...maybe not, I don't want to get ahead of myself lol.