Have you guys tasted this?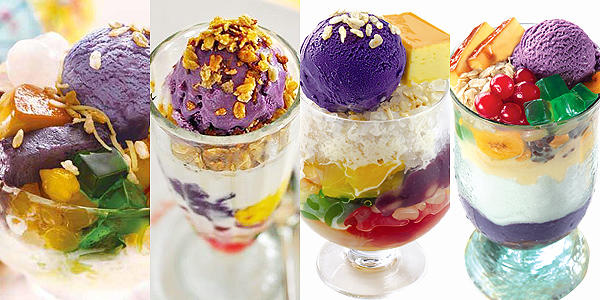 Bacolod, Philippines
4 responses


• Bacolod, Philippines
1 Sep 15
6 tbsp halo-halo mixture, divided into 2 tbsp each. 2 tbsp macapuno (preserved shredded young coconut) 2 tbsp kaong (palm nuts) 2 tbsp nata de coco (coconut gel) 2 tbsp fresh grated cantaloupe. Ube Ice cream Crushed or shaved ice. 1/2 cup evaporated milk. vanilla ice cream (can also use mango)If you're planing to make some here are the ing. I always eat this.. :)

• Philippines
2 Sep 15
@sishy7
It depends on who makes it actually. If they put a lot of different food in it then it'll be as colorful as the pic.


• Philippines
2 Sep 15
You bet I'm familiar with halo-halo!!! I even have it even in during rainy days!