I saw snakes mating in our yard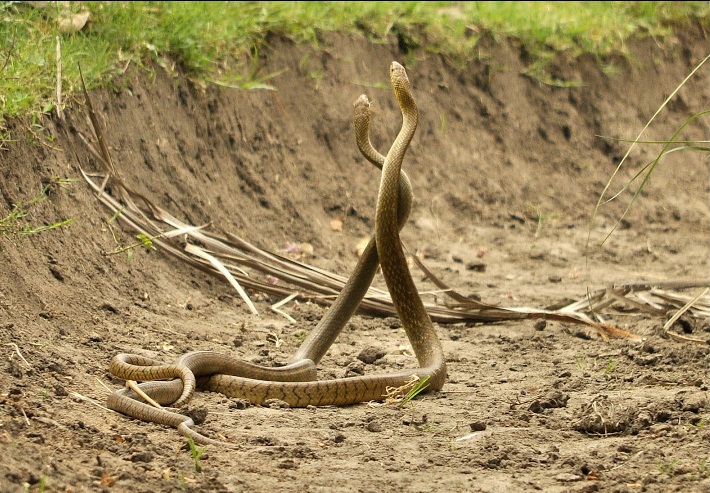 India
3 responses

•
8 Sep 15
Whoa..I wouldn't step out of my house if I saw them in my backyard. The other day my husband and I saw a couple of snakes crossing the road when we went for our walk.. that was the end of our walks. There are some dangerous ones here and we don't know how to identify them. Is this your picture?

• India
8 Sep 15
No this is not my picture. We have our dog who alerts us if she sees any reptile in our garden. That day she was sill sleeping. I was lucky to get the snake catcher as he is out doing his job.


• India
5 Sep 15
The snakes were taken away. They will be let free in the jungles. I paid for such activity.

• Greece
5 Sep 15
@allknowing
You have handled it in the best way possible. You must have lots of snakes around if there are snake catchers available. And they seem very organized if they return the snakes in the jungle. There is not a job description like this in my city.

• India
5 Sep 15
@besweet
It is an accepted norm that where there is greenery one is bound to encounter snakes but there are not that many.

• United States
9 Sep 15
That's pretty cool! Nope, I've never seen it...at least not in person anyway!