Sunday Morning Here in New Zealand

New Zealand
September 12, 2015 1:57pm CST
Did you know that New Zealand, where I live, is the first to greet each new day? Okay, I can hear some of you groaning, there she goes again. For some years now I've delighted in telling people this. Wait till New Year, I'll really drive you crazy. But it is kind of special, getting to each new day before everyone else. There are definitely benefits to being down here near the bottom of the world. So, here I am, sitting in bed with my tablet this Sunday morning - haven't made the coffee yet - gradually easing into my new day, thinking about how we may spend it.
6 responses

• United States
12 Sep 15
I didnt know that Val. Cheers! Here is to the new day in NZ. It is still Saturday afternoon here near the foot of the Rockies Colorado.

• United States
12 Sep 15
@valmnz
grand!





• United States
12 Sep 15
Wow, that's a really interesting fact! I didn't know that. I'd be telling everyone too! That's pretty special to be able to see a new day before other countries in the world. It's Saturday afternoon (3:05pm) here in North Carolina, USA.

• Bangalore, India
13 Sep 15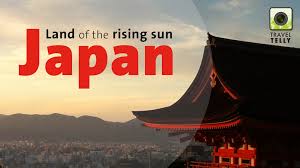 I read that japan is the nation of rising sun.So I thought sun rises there first.Every other country follows then...

• Bangalore, India
13 Sep 15
@valmnz
ok .Interesting fact.Till now I thought Japan was that nation which saw the first light of the day.!!