I saw some awesome clouds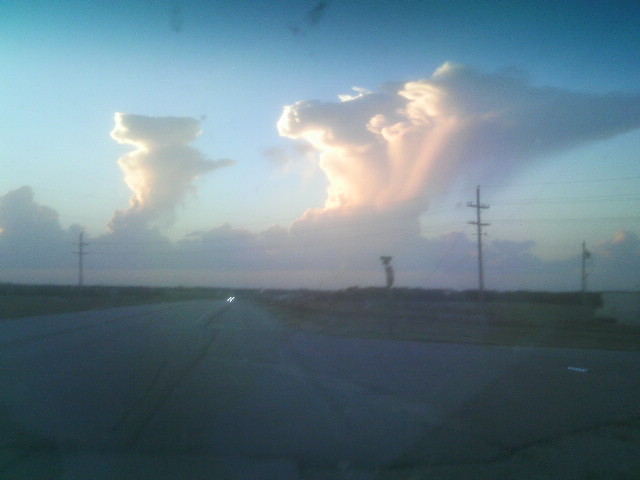 United States
September 18, 2015 9:07am CST
Last night as we headed home from Florence we saw some unusual clouds.

They were shaped broad on the bottom, had a slender middle and then a mesa shaped cloud on top. There were other regular looking clouds as well. Our timing was such that parts of the clouds were lit up by the setting sun. There was no bad weather, and no rain that I know of. I found myself wondering if they had developed over the reservoir nearby. As a friend online pointed out, God is the ultimate artist. It is hard to think of anything more beautiful.
8 responses

• Canada
2 Mar 16
I love the photo, very cool

• United States
2 Mar 16
Where I have moved I see so much sky. It gives me a chance to appreciate all of these neat clouds.


• United States
18 Sep 15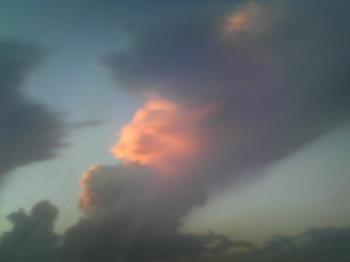 Yes, it is my photo taken from the moving pick up, through the windshield. I have never seen anything quite like this.


• United States
18 Sep 15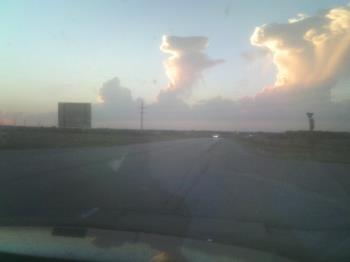 It has been a while since I have taken the opportunity to enjoy the clouds. Lots of space out on the hiway where we can see them.

• United States
18 Sep 15
Those are very unusual shapes and pretty.

• United States
18 Sep 15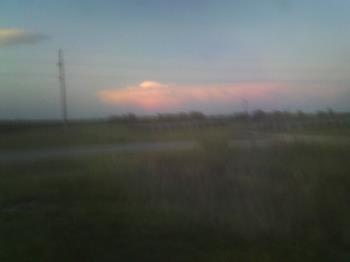 It made me think of traveling and going someplace new.


• United States
18 Sep 15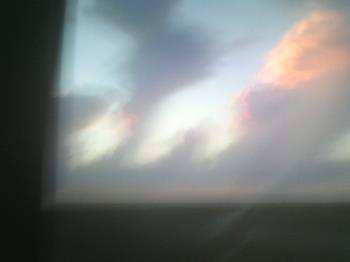 They were even better in person. You could see streamers coming off of them and it looked like fluffy whipped cream.

• Roseburg, Oregon
20 Sep 15
I love taking pictures of clouds they are always moving and changing. So beautiful.

• United States
18 Sep 15
The clouds are so beautiful, like big pieces of cotton.

• Dallas, Texas
18 Sep 15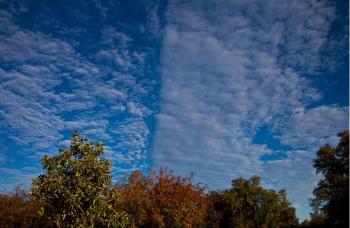 While in San Angelo a few years back I photographed a really unusual cloud formation. There was a distinct line across the entire sky where the cloud was somewhat solid with a small space between it and some smaller broken clouds. I was told this was something to do the jet stream flowing through that exact area.