The Best Seat in the House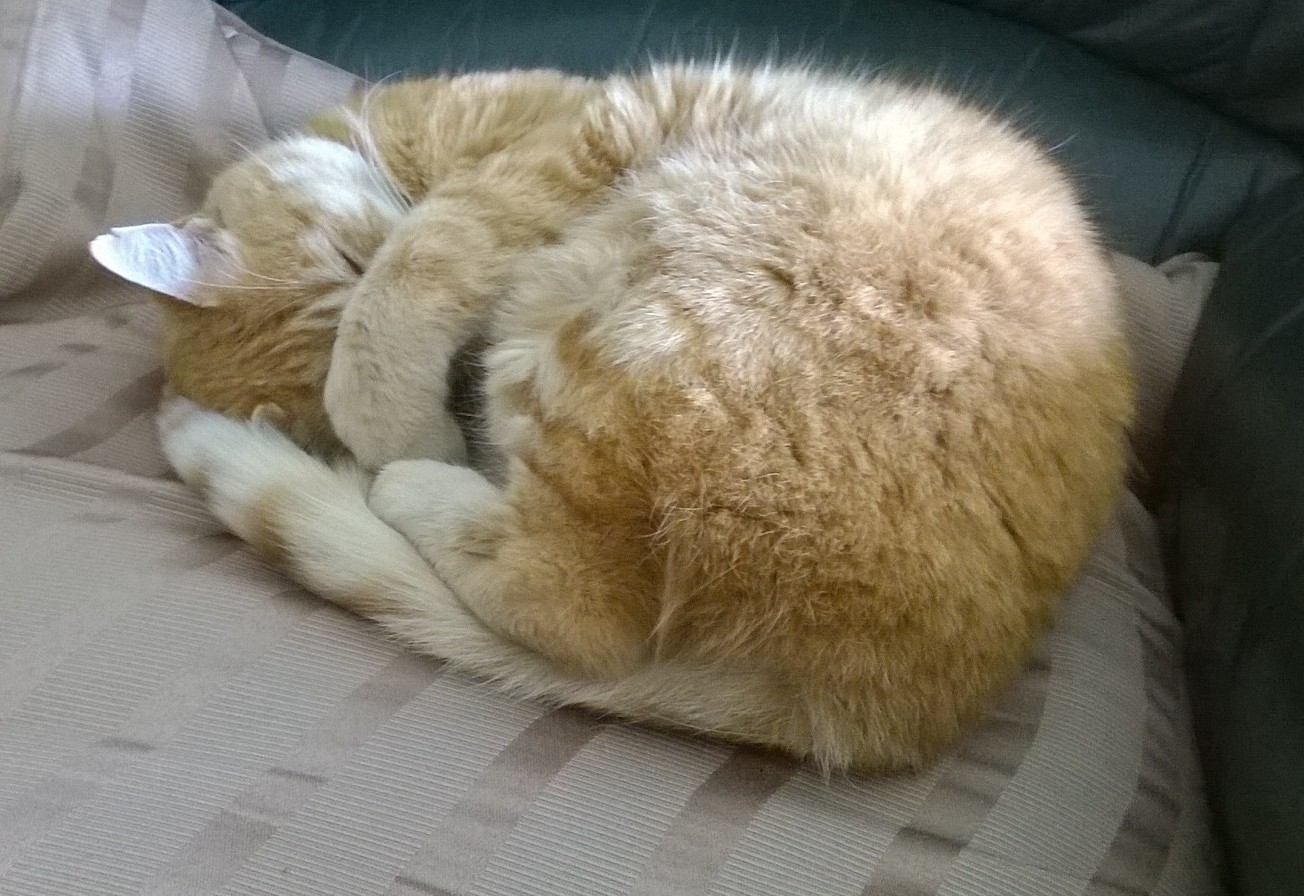 New Zealand
September 18, 2015 2:33pm CST
Just look at this guy, Smooch is his name, doesn't he look happy in his land of dreams on his Daddy's chair? But he knows how to get what he wants. And what he wants is the best seat in the house. We're supposed to know which that is at any given time and that can turn into quite a game. I have a fridge magnet that says, 'If you want the best seat in the house you'll have to move the cat.' I swear Smooch put that one up. Last night we had dinner guests. Smooch wasn't at all pleased. Lately he's been sleeping on one of the chairs pushed in under the table, away from prying eyes. Someone else was sitting on his chair last night, and he wasn't happy. He sat there next to the intruder, glaring at him, giving him the evil eye. Poor Smooch, we all laughed, which didn't help his dignity at all. He eventually gave up and wandered off to find another spot. Do you have little furry friends who know the best seat in the house when they see it?
10 responses

• United States
18 Sep 15
Ms.Ruby has her own little couch.It is hers only .LOL


• Centralia, Missouri
19 Sep 15
I admit, I just giggled. I could totally see that haughty cat stare, and then the stalk off like, I didn't want it anyways! loL!!!! and yes, the dog ends up taking his half out of the middle of the bed, the wrong direction! Somehow.

• Mandurah, Australia
19 Sep 15
Diesel Dog always sleeps on the lounge inside and when we have visitors they actually sleep on that lounge. Diesel Dog is rather bemused and even when they make up a bed next to the lounge he is still not very sure.


• United States
22 Dec 16
yup.my brother's recliner.whenever they care to utilize the "sun lamp",they collectively kick him out of it.i don't let them get away with it to that degree.you greedy kids are gonna share..


• United States
22 Dec 16

• United States
8 Jul 16
I have missed Smooch! I hope he is still keeping the neighborhood cats in line.


• United States
18 Sep 15
Aw someone took his spot the poor dear. Glad he is comfy now. Nope no little furries here due to fees. Sad really, I would like them.


• Kakamega, Kenya
22 Dec 16
Cats usually know about fhat. Ask them how they know