Is giving shelter to refugee a bad thing?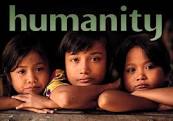 Bangalore, India
September 24, 2015 5:24am CST
I recently seen a discussion in MyLot where one was harping that they are proving shelter to 20,000 refugees in five years!! So, my point is isn't this disgusting way of treating refugees similar to plain refusing them as in term of 5 years they may die or the war may have ended. Let's consider war goes on till 5 years but only 20,000 people in 5 long years!? Is this some pathetic 5 year plan going on ? It's someone's life,young children life hanging on the line and faster you act the higher the chance of saving people. Felt really disgusting and cheap seeing these kind of attitude


5 responses

• Defiance, Ohio
24 Sep 15
My issue in the USA, is that we have starving families not taking care of here. Plus, we have an overabundance of illegals already draining the system. Now we are expected to take in more people and have them support by the government who hates us. Plus, putting up with those trying to force their religion on others. Sounds like a big mess to me.

• Pune, India
25 Sep 15
Well that is just the side-effects you are facing of having a capitalist govt, else how do you justify that the strongest nation in the world with a GDP of almost 17 trillion, isnt able to provide for its citizens? The ans is with your Wall-Street elected govt and the steep inequality of wealth! Illegal immigrants is a problem with every country that is doing even slightly well than the rest ( India faces the same from Bangladesh and Myanmar ). Your right, its a big mess.

• Bangalore, India
25 Sep 15
Ya it is a problem. But temporary arrangement can be done I guess. Dividing the role among all western countries.There are so many countries in Europe isn't it? Middle east people don't force religion on others. It's the terrorists that do., mainly Pakistan rest of the nation like UAE , etc are peace loving.

• Pune, India
25 Sep 15
@mkrnex
They are not at all peace loving. The problem is not just the religion, a lot of war being fought is sectarian war. Between Sunni ( ISIS having the back and support of UAE, Saudis, etc ) and the Shias ( Iraqi military having the back of Iran ). The collateral damage is the citizenry of the nations involved. Yes, Europe must stop being a spectator and bring an end to it immediately or remain tangled in a refugee crisis forever!


• Aurangabad, India
25 Sep 15
It is like asking if you would hit the stick that is hitting you, or the person holding that stick. The refugee problem worldwide, is a two way thing. It emanates from the persecution of an individual, to an extent, that he has to flee his home and hearth, for a distant, an unknown land. Until a comity of nations-an exhaustive and all including one-comes to an agreement- to rap the persecuting nation for creating strife and mayhem- this problem is sure to persist.

• Pune, India
25 Sep 15
There is no denying the fact that the West needs to take some hard measures. The current model is just not sustainable. In the meantime, refugees must be granted a safe haven.

• Pune, India
25 Sep 15
@gregario888
Well that is true, in their bid to maintain domination in the world they have been part of many-a-schemes and funding of civil wars. Iran and Iraq are a case in point. Drone strikes don't help much to their cause either. But now more than ever they have to come forward and help this mass exodus of men, women and children from their war-torn homes.

• Philippines
25 Sep 15
I always like the thought of helping out so If given some chances and if I'm not busy, I would really choose to volunteer some generous acts.

• Pune, India
24 Sep 15
I hear you but i guess I understand the defendant's plight as well. You see, refugees are those who are residing in a country on temporary basis but the refugees flooding the gates of Europe are there with one intention. Assimilating into European citizenry. This can set back the European standards of living badly since it is all possible due to a very skilled and limited population. Ushering in 1000s of refugees who do not intend to go back ever ( let's face it, Europe is a dream come true, even for us Indians ) and are going to the extent of even converting themselves into Christianity by the hundreds just so that they can give the excuse of religious persecution is wrong. But yes, much of the problem created in those parts of the world bear a direct relation with European and American interventions and hence they do bear the responsibility of rehabilitating them. No one can deny that fact!

• Bangalore, India
24 Sep 15
I would like to see Europe, but not stay there,never. I like my place, my people, feeling of homeliness which I will never find in west! I am earning sufficient through my job, then what is the necessity to go. I may try to get some onsite projects in work so that there will be hike in project appraisal, but living there never my friend.

• Bangalore, India
24 Sep 15
Recently India rescued so many Americans and europeans in middle east through their military operation. Whereas China did not give a damn for them and just saved their own people. So do you think India should have left the westerners there to die, or help them. Or do you think only westerners are fit to be helped as they are "superior" as the middle east ones are inferior?

• Pune, India
24 Sep 15
@mkrnex
i totally get your point but that was a rescue mission in Yemen and everyone went back home. I'm not saying that those middle east people ( Syrians and Iraqis mostly ) should not be saved. Ofocurse they should be! What i am saying is, the Americans and Europeans should play a larger role in extinguishing the middle east ''fire'' and the refugees should be prepared to leave for back home. Its the only way this whole thing will work out. Europeans are facing a HUGE surge in refugee influx, their resources are strained since they are not prepared to handle this kind of increase in population. But yes, i'm still with you on the point that none of them should be sent back as this is not just a refugee crisis but a humanity crisis and we should all be able to prove that we are still ''humane'' in our treatment of such a situation.


• India
25 Sep 15
It is not a bad thing. But it brings in its own set of problems. Can we arrange for food, clothing, shelter, medicines, and education of so many additional people? Remember, those numbers will not remain stagnant, meaning there will be marriages, and new children in picture. Then there is a question of employment. When local people find their jobs going to outsiders, they start resenting them. This leads to law and order problems. If the refugee does not find job, and cannot earn enough, he or she may take up illegal jobs, and that is another reason such influx is resented. Finally, there is cultural shock. In west, people wear clothes differently and live differently. In east, people live differently. Somethings may be read differently by easterners, leading to other complications. Religion is another thing that become a source of fear creator rather than peace creator. Coming to your question, yes they need to be helped. Five years limit is good. I think within this period, the UN should find a solution for such refugees such as finding them a place to stay and pursue their profession. Having said that, it looks nice on paper. When it comes to practical implementation, it is a tall order, very tall order.

• Pune, India
25 Sep 15
that is very true and the exact reason why European people have mixed reactions to this situation and so does their government. They have to take them in and are still fighting over the distribution because each wants the least refugees it can bargain for since the lesser the refugees the easier to send them back after this is all done. Still, we should hope the Europe upholds its image of the most "Civilized" lot in the world and saves those refugees from anymore distress.