Getting to know each other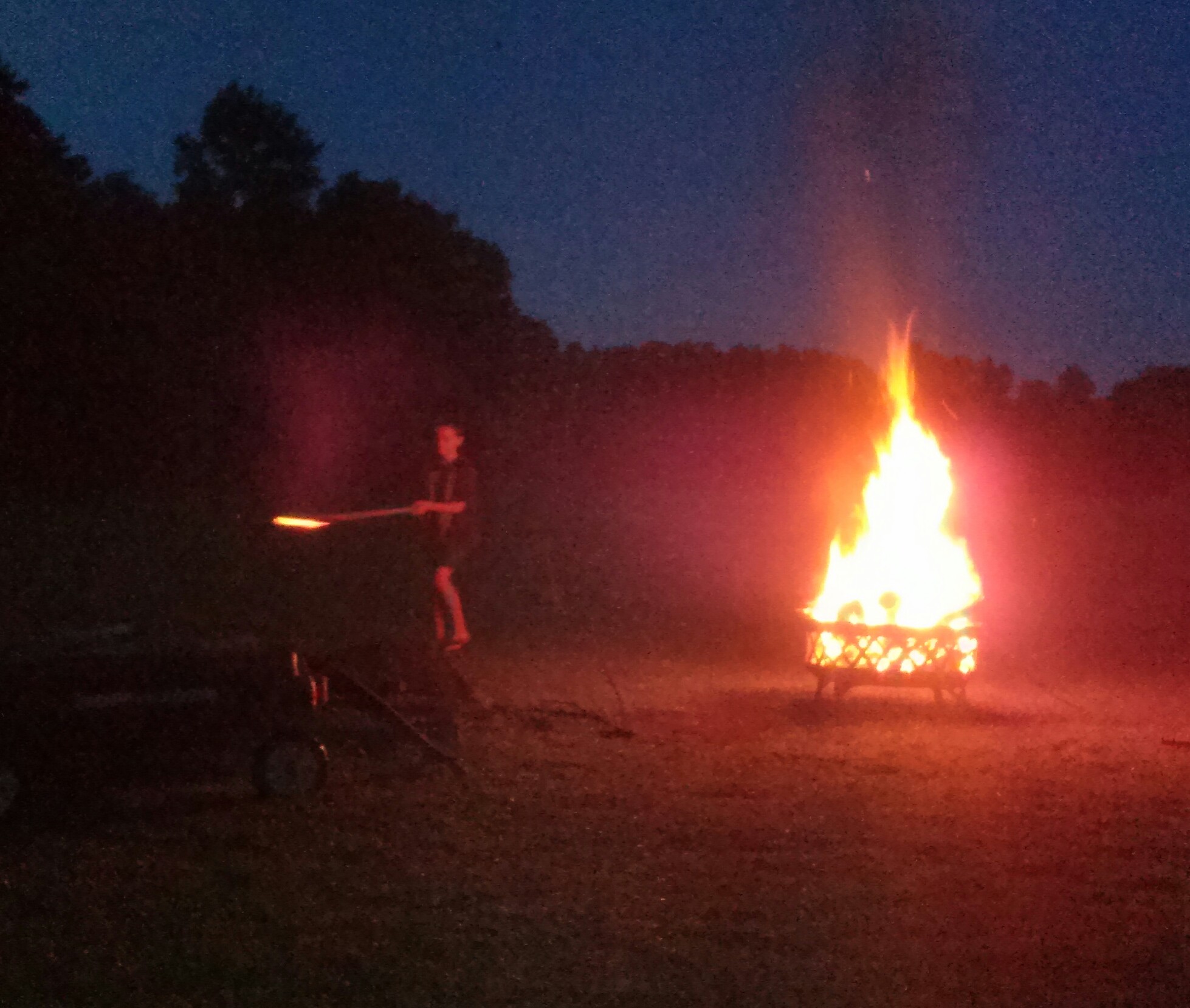 United States
September 24, 2015 3:43pm CST
A few years ago, my husband and I built a pagoda? gazebo? out-building? Not sure what to call it (our kids call it the Love Shack!) but it's a square building, screened in on four sides with a ceiling fan, portable heat and air, and a round recliner to relax on. We've spent many enjoyable evenings there with a fire pit in front of us. No TV or computers...just the deer, hummingbirds, owls, and stars. We've gotten to know each other a lot better from our times out there. Someone said a fire pit is better for a relationship than a marriage counselor. I totally agree.
9 responses

• United States
25 Sep 15
Sounds like a perfect place to unwind and unplug

• United States
19 Oct 15
It really is the best thing we've ever spent money on. We built it ourselves so of course we had a few "misunderstandings" but it turned out well.


• United States
27 Sep 15
It really does lead to greater communication. And the peacefulness is so relaxing.

• United States
25 Sep 15
I totally agree too Vicki. It sounds so serene and rejuvenating. Lovely, truly lovely..you are blessed.

• United States
27 Sep 15
We are very blessed and undeserving, but this time that we spend together, just talking about silly things or important things brings us closer.

• Malaysia
25 Sep 15
That is so nice! Sounds like an ideal way to have quality time with the family - no gadgets or devices, just enjoying nature and each other's company.

• United States
27 Sep 15
It truly is a very peaceful time. We also have some blue bird boxes so that's enjoyable to watch also.

• Romania
25 Sep 15
that is beautiful and I'm sure you get to spend more enjoyable moments like that rather than in the front of tv. seems that lately we forget how to interact with each other even in a relationship or a marriage

• United States
25 Sep 15
That's so true. When we're sitting there together, stretched out and enjoying the peace and quiet and staring at the fire, it's a perfect time to talk and get to know more about each other. And we're still doing that after all these years!

• Bangalore, India
25 Sep 15
Wow what an wonderful idea!! I wish we could also do that some times but since we live in a city thats not easy. We have a plan to move to a village in future may be after 5-10 years so then I can plan something like this. Its good to know that you can see humming birds and deers all the time.

• United States
25 Sep 15
We do enjoy seeing the wildlife, but I'm glad the bears and coyotes pretty much stay out of the yard. Just wish the deer didn't treat our shrubs and flowers like a salad buffet!

• United States
25 Sep 15
That sounds so wonderful. it can be good to get away from all the tech stuff.

• United States
25 Sep 15
We do take our phones but only in case the kids need us. It's so peaceful and lends itself to introspection and communication.


• United States
27 Sep 15
Now that our kids are grown, my husband and I have more opportunities to have quiet times together. It's another season of life, I guess.


• United States
25 Sep 15
That's funny. We could charge by the hour!