The Drinkable Book!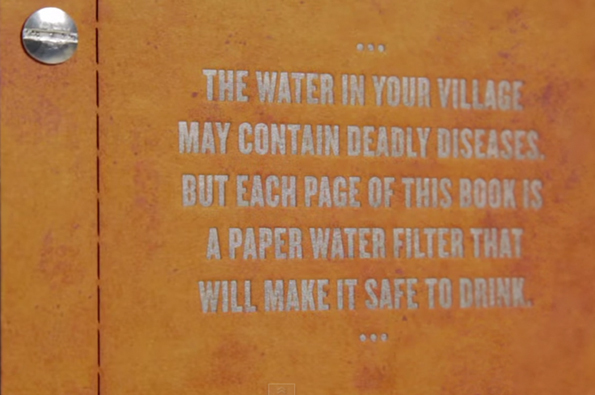 Sudbury, England
October 7, 2015 1:54pm CST
What a super and useful,even 'life -saving' idea to come up with, for under-developed nations' for whom drinkable water supplies, are a major problem. The Drinkable Book, as it's called not only teaches people the need and how to clean their drinking water, but each book page, is a removable water filter, coated in silver nano particles, that effectively filter contaminated water, and importantly also kill 99,999% of bacteria.. So whoever came up with this, should be awarded an accolade for innovation, and real health help, as many kids die, from drinking contaminated water, in many countries! source:WTF.com
8 responses


• Sudbury, England
8 Oct 15
Even if it only furthers their understanding of the need for Clean water in their kids' health...

• United States
7 Oct 15
It really is a massively cool invention. I had seen about this a while ago. I know this will be a help to all who get it.


• Sudbury, England
8 Oct 15
It will only be directed toward those who drink contaminated water on a daily basis, getting them to accept that CLEAN water is essential..


• Sudbury, England
8 Oct 15
Getting people to understand the need for Clean water would be a start..


• Delhi, India
8 Oct 15
I hope it reaches the faethest places, where this is actually needed.

• Leicester, England
7 Oct 15
Let's hope that people use it properly - there have been many incidents of instructions being misunderstood and well-meaning projects going wrong as a result.