Open-mic night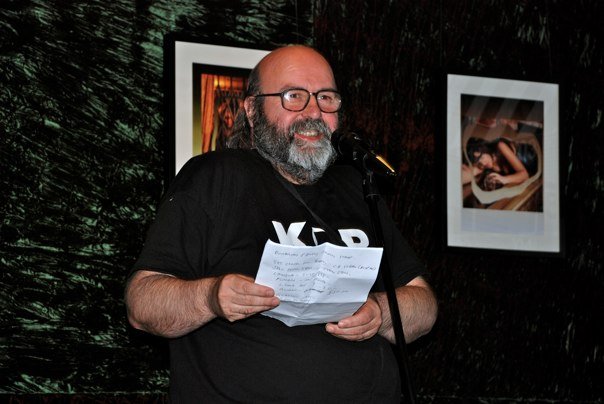 Preston, England
October 11, 2015 5:42am CST
Many pubs in the UK now organize open-mic nights where performers can have anything from three minutes to half an hour to perform their own material for an audience, show-casing their talents and arts to the public. Some open mic events are for musicians and singers, while others are for poets. A few combine the two. Performers may be expected to book in advance and at least show the organizers that they have some experience or modest success as no show wants time wasting idiots just yelling into the mics. Such events may charge audience members a modest admission fee but they should not charge performers a fee for providing entertainment. Performers may not get paid, though some events might offer prizes for the best entertainers any given night. Open-Mic is usually more relaxed than a competitive slam event. Sometimes events with organized rehearsed acts might incorporate an open mic slot for a limited number of new entertainers to get involved. If you want to get involved in an open mc show book early and be sure it is the right kind for your sort of act and material. If it is a regular weekly or monthly event attend as an audience member before deciding if you'd like to participate. I love the open mic circuit in Manchester. Audiences, comperes and performers alike are very welcoming. Give it a try. Arthur Chappell
5 responses

• Manchester, England
11 Oct 15
This is something I have not heard of before. Naturally we all remember the karaoke nights, which were a complete nightmare most of the time, but using just semi professional or upcoming artists seems a very good approach indeed.

• Preston, England
11 Oct 15
I hate karaoke nights as many fail to see them as fun and treat it like an audition for TV talent shows. Karaoke is fun in small doses but a whole night of it turns into an ego parade

• Manchester, England
11 Oct 15
@arthurchappell
Most people tend to feel that way, yet the pubs still continued to host them.

• Preston, England
11 Oct 15
@Asylum
often brewery pressure to attract more custom. It has the effect of killing regular trade instead. A bar I went to on Thursdays with a science fiction group also attracted a mountaineering society. The bar suddenly decided Thursdays was karaoke night. The following weeks the sight of tumbleweed floating and drifting through the bar was obvious. The karaoke was abandoned quickly after that.



• Preston, England
11 Oct 15
yes I take part in quite a few such events and I have hosted some myself. I love it

• South Africa
11 Oct 15
@arthurchappell
then i can say this . . . YOU HAVE A DANDY VOICE I am sure - it takes a well groomed and superior voice to be able to manage any MIC or any occasion!! I knew it!!


• Preston, England
11 Oct 15
@Inlemay
I think it's that I have little fear of playing to a crowd. I never seem to get stage fright so my confidence carries quite well



• Preston, England
11 Oct 15
They are very popular events


• Preston, England
11 Oct 15
certainly very popular in Manchester and Salford bars at present

• Centralia, Missouri
11 Oct 15
I used to love these in college, not any I know of locally, and I'd want something a little more sedate with casual not hard drinking these days, too old for that stuff