Do you take advantage of cash back credit cards?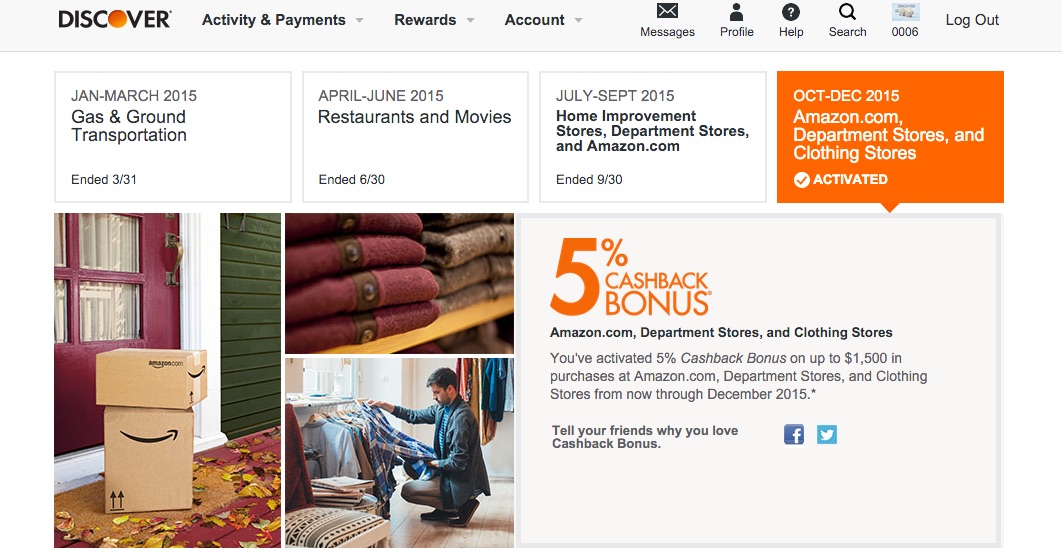 Middleboro, Massachusetts
October 12, 2015 4:02pm CST
I don't recommend using credit cards to people without will power, but if you can pay your bills on time every month, using credit cards can make you a significant amount of money. For example, one of my cards gives me 5% back on my grocery shopping. That's about $30 a month coming right back into our pocket. Our Discover cards have a regular schedule of stores they give back 5% on. Right now it's Amazon and department/clothing stores. Even when it isn't 5%, it's 1% to 2% and while that isn't a lot, it does add up. Because we pay absolutely everything we can with cash back cards, we end up getting several hundred dollars back every single month. That's nice extra money. Of course if you don't pay them off, the interest charges wipe all that out and more, so don't use cash back as an excuse to buy things you cannot afford.
3 responses

• United States
12 Oct 15
I do; further, I usually will put the "cash back bonus" on my bill when I'm carrying a balance.

• United States
12 Oct 15
We only use Discover and always pay the balance monthly. We use it for several reasons and one is because of cash back.

• Manchester, England
12 Oct 15
I did have a credit card some years ago that gave me about 2% back on all expenditure, so I used it for virtually all shopping. This did show a profit since I always paid the full balance each month. Sadly the bank stopped operating those cards so the option no longer exists for me.