A headless fairy?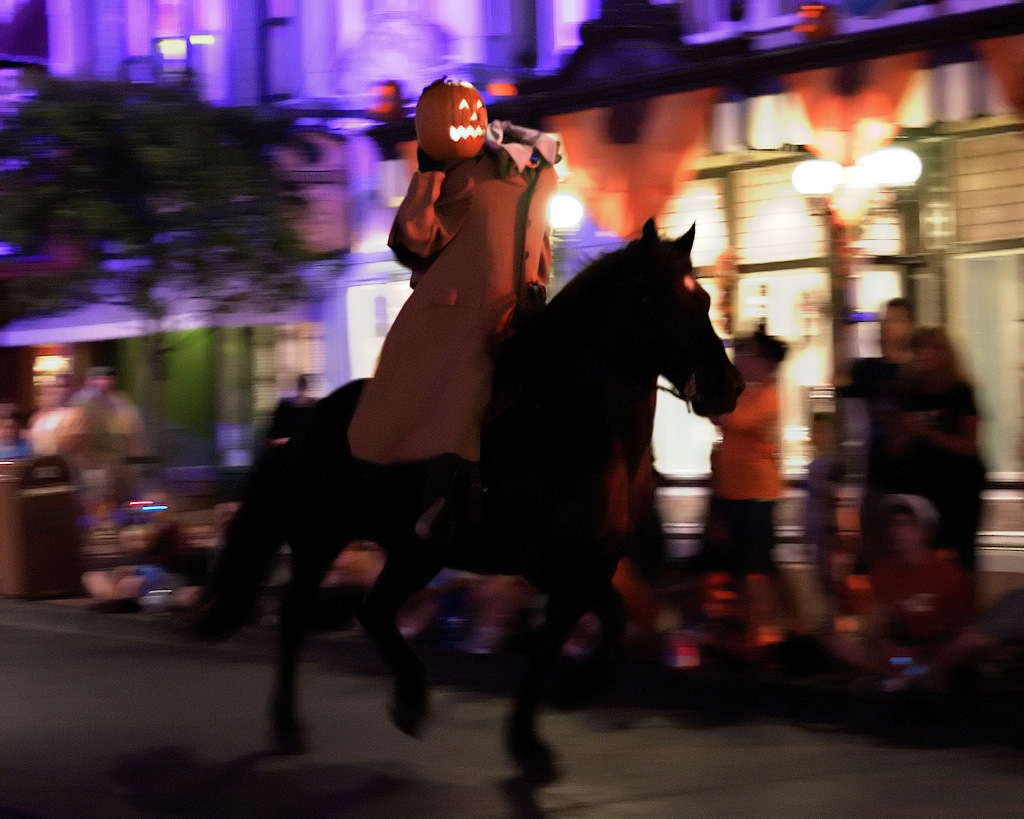 Boise, Idaho
October 13, 2015 5:50pm CST
This doesn't sound like a fairy. You know the legend of the headless horseman, right? This has been a part of European folklore since the Middles Ages. I wasn't aware of the entire story on this. It seems that this is a dulachan or dullahan and is a headless fairy. It usually rides a black horse and also carries his head under his inner lower thigh. The scary dudes wields a whip which is of human corpse's spine.( I had never been aware of any whip) The dullahan calls out a name when it is through with its ride and that named person immediately dies. There is also the version where he is a headless driver of a black carriage. And the thing is on this is that the gan ceann can be frightened off by wearing a gold object or putting one in the headless driver's path. A fairy. Can you believe it? Never heard of this being a fairy. I heard this story on Disney back when I was a youngster. Image courtesy of Flickr.com
8 responses

• San Marcos, Texas
13 Oct 15
I have never heard of this story..sounds interesting and why hasn't it been made into a movie?

• Santo Domingo, Dominican Republic
13 Oct 15
Thats what I said! Thats movie material lol

• Boise, Idaho
14 Oct 15

• Boise, Idaho
14 Oct 15
@Rosekitty
....You either huh? Interesting. It has been made into several movies. Johnny Depp was in one and the other was a young adult one on Disney. And there is a commercial with it in and Sleepy Hollow is a show on Fox also loosely connected to the story.


• Santo Domingo, Dominican Republic
13 Oct 15
That sounds like an awesome future horror movie " The Headless Fairy killer" lol


• Boise, Idaho
14 Oct 15
Yeah, they left that part out.

• Louisville, Kentucky
20 Oct 15
@celticeagle
I wonder why that is? To me, it would be a lot more interesting.

• Boise, Idaho
20 Oct 15
@simone10
...They write it the way they see it I guess.


• Cambridge, England
14 Oct 15
Fairies only became wispy, pretty creatures with wands, butterfly wings and sparkly fairy dust quite recently. Shakespeare certainly depicted something like them in A Midsummer Nights Dream but even his fairies had a dark and inhuman undercurrent. In the real stories about any of the 'fairy folk' (in all cultures, not just the Celtic mythology), most of the beings are really out to harm humans and only occasionally seem to be beneficial. Nearly always, any 'good magic' they do carries a penalty!

• Boise, Idaho
14 Oct 15
And there are many tales of the li'l vamps. I was always shocked to read or hear real stories because I always thought they were good little creatures.

• United States
14 Oct 15
I do not recall hearing of this fairy.

• Boise, Idaho
14 Oct 15
I hadn't either, but did hear of the headless horseman.

• Kolkata, India
14 Oct 15
Sounds less like a fairy and more like the Grim Reaper.

• United States
14 Oct 15

• Boise, Idaho
14 Oct 15
It has been a part of American folk lore for hundreds of years now.

• Canada
31 Oct 15
A fairy tale? yes it actually might be but

I think its more like a scary story not a fairy tale.