Who Is " The ME In Me"?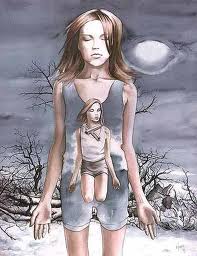 Sudbury, England
October 24, 2015 2:35am CST
I once wrote a poem about searching for the 'Inner child', and that Inner Child who could be the 'Me' in me. The ongoing quest to discover, who or what, you really are, is endless, what or who, outsiders think you are, is just a summation, of the everyday facade you wear, for the world, and has little to do with, your 'Me within Me', simply illusionary and judgemental, often without substance,...little to do with the uniqueness of you. Through all the years you are and have been subjected to that wealth of Social Conditioning, which starts the day you are born, can you ever re-discover that elusive, birthchild that lies within you? Maybe you don't even want to try to find your 'Me'...or that you might uncover, uncomfortable knowledge, tucked away and forgotten, somewhere in the darkness of the mind...it might also be, that the little person, who has propelled you through life, is the past, and of no consequence to you now. As Humans, we are all unique, and reading the mind of any individual,even by the most accomplished, mind med. practitioners, is virtually impossible,... sometimes, even for ourselves,but that will never stop you wondering, and what if'ing, nor looking over the shoulder at what went before. Who,what and why, you are, may be the eternal mystery of Life,the ongoing quest, of the "Me within Me"... and the absolute of you!
3 responses



• Thiruvananthapuram, India
24 Oct 15
I hope i will surely find the nme in me in near future. haha