Will your spouse mind it if you go to sleep late?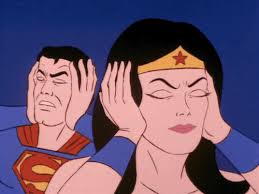 Guangzhou, China
October 25, 2015 10:22am CST
Usually my husband doesn't mind it if I go to bed sleep. Sometimes even if I am lying on the bed, it doesn't mean I will go to sleep immediately. I will use my cellphone for a while or watch a movie from a tablet. My colleague tells me that her husband minds it very much as he thinks it is not good for the health if she sleeps late. He will turn off the Wifi at night and therefore she has to use GPRS to go online with her cellphone. Poor girl...

Of course I know sleep late is not a good habit. But sometimes we also need our time and room to do something we like. It is also important.
3 responses

• United States
25 Oct 15
My husband usually stays up later than me. He will stay downstairs when I go to bed. But because I don't like to be disturbed later at night while I'm sleeping, then he'll just stay on the sofa instead of coming up to bed.

• Greencastle, Indiana
26 Dec 15
when we 1st got married mine would tell me when to go to bed cause HE was going to bed & I knew what that meant being he was a truck driver he wanted some? after a while I got tired of that B S & found out how to stop it when he'd come home.

• Greencastle, Indiana
28 Dec 15
@youless
that's the courtisy of one another, now that I have my bed in my computer room & my new t v I can watch t v & work on here & go to bed when I get sleepy or tired while the better 1/2 is in the livingroom watching HIS shows & go to bed when he feels like it.

• Canada
26 Oct 15
I am always up later than my husband even when we both had to leave for work at the same time. Now I am my own boss, I stay up even later - no he doesn't mind. Your friend's husband seem quite controlling, she isn't a child.