Sprouts are good for health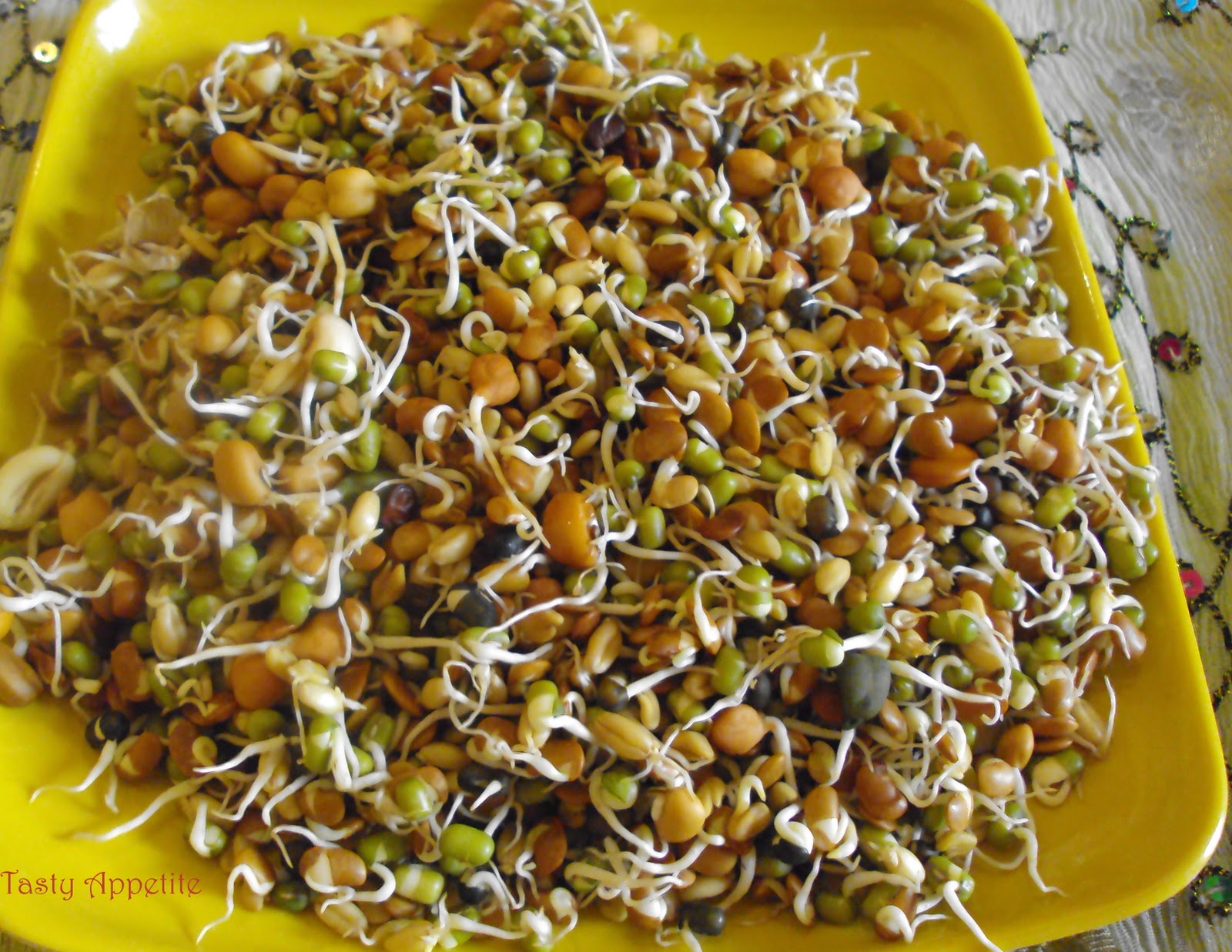 Hyderabad, India
8 responses

• Centralia, Missouri
26 Oct 15
I have heard these are easy to grow yourself, but never tried.

• Centralia, Missouri
27 Oct 15
@khaja6
so what do you use to start them, beans?

• Hyderabad, India
28 Oct 15
@Jessicalynnt
I use Moong bean seed, its germinating time is very less, and tastes good


• Newton, North Carolina
27 Oct 15
And they are so easy to grow, and such a variety. They are a better source of enzymes than most veggies. And you can put them in salads and other foods for maximum benefit. I have grown bean sprouts, and broccoli sprouts. They are great!

• Indonesia
27 Oct 15
Yes, I like eating sprouts, it is so fresh. But I never eating sprouts directly when I was pregnant, cos it can contain bacteria that dangerous for my baby in my womb.

• Canada
26 Oct 15
Sprouts are delicious in salads and stirfry.

• Ghaziabad, India
26 Oct 15
That's true every 100 gm of sprouts contains 8% of protein and various amount of vitamins and minerals. It is a good way to take protein specially for those who like pumping their muscles in the gym

• United States
18 Dec 15
Good advice just remember if the blood type you carry is not compatible with the lectins (enzymes and proteins in the food source) of sprouts, a plant, it may be more problematic then beneficial . . .

• Hyderabad, India
19 Dec 15
yes, if your intolerant to lectins

• United States
19 Dec 15
Lectins are one of several plant proteins which stimulate the lymphocytes and for some those are not easily digested have a great day
@khaja6

• Pune, India
27 Oct 15
@khaja6
, Sprouts are not just good, They are best food to keep ourselves healthy. One should have a cup of sprouts as part of their breakfast on daily basis. Many obesse people feel that skipping breakfast/meal/dinner will loose their weight. It is very important to provide necessary nutrients to the body all the time. So, Sprouts are best food for obesse people. They can keep themselves healthy and loose weight slowly .