Coffee From Northern Ireland?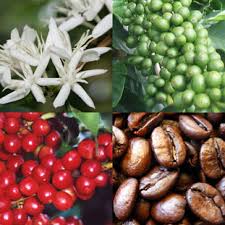 Sudbury, England
October 26, 2015 1:45pm CST
We all know that the Coffee Plant is a bit particular about, climate, soil and such like, to burst forth in all it's glory and produce those much favoured beans, which is why Brazil, Vietnam, Indonesia, Colombia and Ethiopia, are chosen areas for growing... so what about Northern Ireland, often cold,grey, wet and anything else the Atlantic throws at it. This apparently is an experiment, between Lisburn-based coffee-maker Johnsons, along with landscape gardener, David Patterson, these experimental plants, will be kept indoors in Northern Ireland ,as they don't appreciate temperatures, below 23C. They have spent a lot of time consulting with Coffee growers, to gauge the conditions needed, even importing volcanic soil, to lull the plants into thinking ,they are where they should be for successful growing. Apparently Coffee plants make very good houseplants, loving kitchens and bathrooms, where they produce lovely, fragrant flowers... but don't expect your morning coffee to originate in NI, any time soon!

source:bbc.co.uk
5 responses

• Ireland
26 Oct 15
I live in the South of Ireland, and I can promise you it's amazing any plant can actually grow here with the daily rain...But apparently water is still preferred by plants over sunshine..

• Sudbury, England
26 Oct 15
Maybe they should revise their 'coffee location' in that case, I wouldn't think N.Ireland ideal....

• Sudbury, England
10 Nov 15
@pgntwo
No I didn't another something new I've learned...thanks!


• United States
26 Oct 15
How interesting, I wonder how much success they will have?

• Sudbury, England
29 Oct 15
We'll wait and see, but they would need vast tracts of land for an indoor coffee plantation, don't you think.

• United States
29 Oct 15
@bookbar
I suspect that is indeed the case.

• United States
11 Nov 15
Well, it might work. I was surprised when I went to Ireland that palms grew there. I always thought of Ireland being cold and damp, but I think temp extremes are not common there, climate may be more like San Francisco or maybe Seattle.

• Sudbury, England
11 Nov 15
Well that depends on which part you are in, Southern Ireland is much the warmer half... but I think they will be grown undercover anyway


• Ireland
26 Oct 15
We just can't stand being left out of anything in Northern Ireland!

• Sudbury, England
29 Oct 15
Hehe... maybe they simply think they can do it better and the coffee would taste sweeter with local love and water



• Sudbury, England
26 Oct 15
I believe it's because they import so much, they thought it would be interesting to try adding a little of their own, but one would think the end price, if successful, would be more than the everyday market would pay...