Supergirl? Why Not Super-Woman?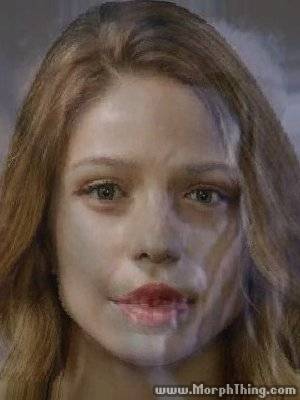 Oklahoma City, Oklahoma
October 27, 2015 11:02am CST
The Midwest TV-Guys* reviewed the pilot-episode. midwesttvguy.com/supergirl-is-superbad/ Forgetting the feminist/anti-feminist argument for a second. I want to focus on the 'girl vs. woman' bit. They actually talked about it in the episode: mild-mannered assistant Kara (I don't think she used a different name than her Kryptonian name ... unless she just
added
"Kara" to her Kryptonian "Zor-El") asked her news-editor boss (played by Calista "Ally McBeal" Flockhart) "Why did you make it Supergirl, and not Superwoman?" The Editor** replied "
I
am a girl, and hotter than you, and successful" ... I don't quite remember, because it's about as 'reasonable' as "why we should worship Jehovah." But 'woman'--I think--is more "motherly" than 'girl.' Forgetting for a moment any effect on 'whether people will be attracted to watch the show' (i.e. speaking now as if supergirl were real and
we
were deciding whether to call her Super
girl
or Super
woman
), super-'woman' would quickly become more like a 'mommy' to the citizens of Central City---might come to be expected to handle the problems that they SHOULD take care-of themselves. With Super-'girl,' there is the risk that (just like her employment as 'assistant' might foretell) she'll be thought-of as an 'errand-girl.' But it won't seem like "her responsibility" to save people from their own mistakes, merely 'something she does by her good graces.' * I almost called them 'RV-Guys' ... I know it was just a finger-slip--"r" and "t" being so close-together on the keyboard--but I
thought about
just leaving it

** good name for an upcoming super-villain?
4 responses

• Austin, Texas
6 Nov 15
Always thought she was called Supergirl because she was way younger – sort of like a baby sister – as opposed to her cousin Superman who was an adult male. Wasn't it a big age difference? Never thought to question my reasoning. It made sense to me.

• Oklahoma City, Oklahoma
12 Nov 15
The story is that cousin Kara was intended to be Kal's bodyguard on Earth (implying that she was older than Kal at the time of their escape from Krypton), but her pod got misdirected to the Phantom Zone when Zod & his cronies got sent there.

• Austin, Texas
12 Nov 15
@mythociate
- Oh my! I definitely got the wrong story on Supergirl then! I never heard that version. If that's the official story, then I don't know why she's not called Superwoman.



• Calgary, Alberta
11 Oct 16
@cmoneyspinner
Well Supergirl is supposed to be older than superman but she end up being younger because the phantom zone stopped her from aging. So by the time she reached earth. Her baby cousin was now 31 years old


• Calgary, Alberta
11 Oct 16
The premiere of the second season is an improvement because she is now working with her cousin and they got rid of her love interests and let her focus of being a superhero.

• Dallas, Texas
11 Oct 16
@CaptAlbertWhisker
Honestly they could've balanced out Kara being a superhero with an active love life, but I forget, these writers aren't that good at that sort of thing. plus how's adding Superman improve what's supposed to be Supergirl's solo series?

• Calgary, Alberta
11 Oct 16
@Hanyouyomi
The Superman on this one is much more better than the Henry Cavill version. He is more like the Boy's scout people love and less of the Dark Emo the Henry Cavill one is pushing. The fight scenes also improved.

• Lake Charles, Louisiana
11 Jan 17
Miley Cyrus raised a stink over the hero name Supergirl since Melissa Benoist is an adult playing the character. If the name Invisible Girl could be changed to Invisible Woman I guess Supergirl could have a name change but as far as the studio that produces the show they will stay with Supergirl despite the rants of Miley. There is a villain in the D C Universe named Super Woman.

• United States
27 Oct 15
I just heard that Super Girl fail as a hit.

• Oklahoma City, Oklahoma
12 Nov 15
Well, it IS just-starting (I've only seen three episodes so far). And she's still a pretty pathetic shadow of her cousin---who actually had to SAVE HER from a villain this time. The reason why she needed Superman to save her (though it may become 'where she outshines Superman' in upcoming confrontations) is that she tried to 'reason with the supervillain'---a former nuclear-plant worker whose wife Supermain failed to save from a plant-meltdown.

• Calgary, Alberta
11 Oct 16
Not really a fail as it survived having a second season and her cousin joining the cast is a ratings booster.