My Thankful Post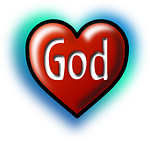 Green Bay, Wisconsin
October 28, 2015 10:53pm CST
With God ALL things are possible! When I logged into myLot today I had 64 notifications, and they just kept coming all day long. Praise God I made it through all of them. It only took 8+ hours to read and comment on everyone's post who paid me a visit. I got the second half of my laundry done. Good thing because I was out of clean clothes. I finished off the pizza one slice at a time at four different times of the day. So it was the only thing I ate today and my stomach is happy with that. I did get up several times today to walk around the house and exercise my leg. I'll be glad when it's completely healed and I can do things normally again and get rid of this walker. Broken legs are a real pain

So now I'm off to bed. Time to put my leg up. It's letting me know with a bit of pain, but not as bad as last night, so no pain killers tonight. And that's a good thing. I hope you have something to be thankful for. Thanks for reading. Image courtesy of Pixabay
8 responses

• Philippines
29 Oct 15
We should always be thankful for the day that transpired even if they have some not nice things that happened .

• Green Bay, Wisconsin
29 Oct 15
It's the bad things that happen we are to learn from.

•
3 Nov 15
@SIMPLYD
that's exactly as it should be! Thank you for responding!

•
3 Nov 15
@just4him
That is so very true. When I look back on my life I can see how I learned from things that at the time were very bad.


• Green Bay, Wisconsin
29 Oct 15
Thank you, I really want to. I'm more than half way to payout and that excites me.

• Canada
29 Oct 15
I hope that broken leg gets better everyday. take care of yourself. Glad to hear people are finding you here and I enjoy reading your posts.

• Green Bay, Wisconsin
29 Oct 15
Thank you. It's doing better. One thing the therapist worked on before I left the nursing home was getting it to bend. I'm doing better with that every day.

• Canada
30 Oct 15
@just4him
Good to hear, I know its not easy to recover quickly. makes you want to be young again...

• Greece
29 Oct 15
I have wondered how long people spend here, now I know how much time you spend, but with a broken leg this site is a real asset because you require an occupation that enables you to sit down for a while. I could not sit for so long, I get stiff and also I have a number of jobs to get through.

• Green Bay, Wisconsin
29 Oct 15
I get stiff too, which is why I get up often and move around. I also spend time writing and working on my manuscript so I'm always on the computer.

•
3 Nov 15
@41CombedaleRoad
I don't know that I can spend hours at a time on here! lol I work a full time job (my own business)! It is very demanding so I jump on here when I can!

• Pakistan
29 Oct 15
Wow my pleasure to meet you once again over here. How are you Mam. And hows your life is going on. I am sure you are fine and fit. I hope you have not forgotten me. OMG, it took such a big time to explore all those notifications and responses. And those responses are interaction. And that interaction can make us successful and good benefits for which we are investing our time and energy.

• Green Bay, Wisconsin
29 Oct 15
Other than the broken leg I'm doing fine. I've only been here for a few days and love it. I'm still active on the other site.

•
3 Nov 15
@Sainac
Hello and nice to meet you!! You are so right! It takes awhile to respond to notifications but I do love it!

•
29 Oct 15
First I am glad your leg is healing and you are walking around. Second it's wonderful to see someone be thankful for what is happening in their life! Now question, if you were on MyLot 8 hours, more or less, what do you earn? Just curious. I don't seem to be earning much but I just started that's why I'm asking.

• Green Bay, Wisconsin
30 Oct 15
I actually made a full dollar yesterday and I'm on my way to another today, though I haven't been on the whole day like I was yesterday. I took a nap and worked a bit on my manuscript before coming back to do more writing, reading, and interacting. One thing I do is go through all my notifications, and read and interact with everyone who responds to my posts. Just as I will with one of yours now.

•
3 Nov 15
@just4him
Oh ok, gives me some insight. I make sure I respond to everyone as soon as I can!


• Green Bay, Wisconsin
29 Oct 15
Yes it is, but I was such a tosser last night that I needed them this morning. It also most likely cut down on the dental pain which is nil.

•
3 Nov 15
@marlina
I have never been able to take pain killers. Always made me feel bad.

• Roseburg, Oregon
29 Oct 15
Your leg should feel better each day. Keep doing what you are suppose to.

• Green Bay, Wisconsin
29 Oct 15
I'm starting to walk through the house without the walker, so yes, it's getting better each day. I'm also not wearing the immobilizer any more and that's a plus.