Had an extra kid with my yesterday and it was a really rough day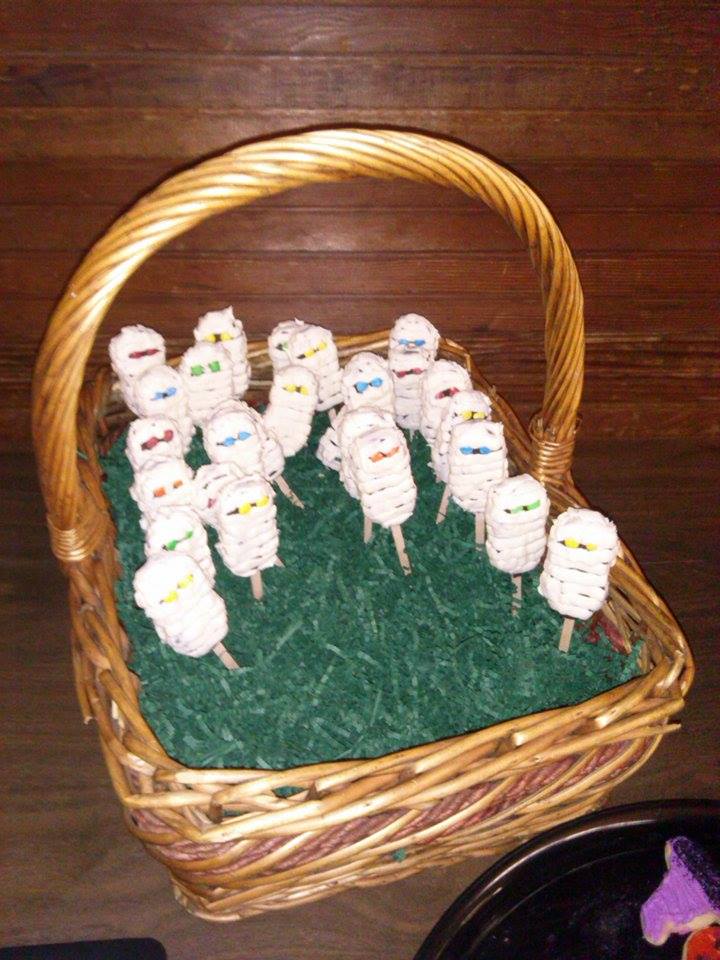 United States
October 31, 2015 12:55pm CST
Yesterday was a half day at school. My plans were to take my kids shopping so my son could spend his birthday Monday and then do some other things while we were in the area. But it didn't work out exactly the way I had planned. The guy I am seeing (my ex) texted me after my kids got home asking if I could watch his son until he got home from work at about 6pm. I told him that the kids and I were leaving and wouldn't be home until around 9pm. He said he forgot it was a half day of school and his son (who is 9) was alone at the sitters house. I figured the poor kid would be panicked so I ran over town to get him. I pulled in the driveway left it running and went to the door to get him. I got back to the van and van doors had automatically locked themselves with the keys and my cell phone inside. I had blocked the woman in who lives there as she had run home quick to stay with the boy until I got there and she couldn't get her vehicle out of the driveway with me in the way. She called someone and after about 20 minutes he came and had a tool that got the door unlocked for me. I brought him to my house and dawdled around waiting for his father to find someone to take him for the day so my kids and I could leave. It had intended to leave my house around 1 but didn't get to until around 2:30 and I had to take his son with me. He was not happy about going with me nor was I about having to take him with us. In Kmart he started running around the aisles and hiding in the racks wearing a Halloween mask. My son (who is 8) was an accomplice. He would stop but then the other boy kept it up so he would join in again. I told him he needed to behave and he said he didn't even want to come with me and why go shopping if you can't have fun. I needed to get my daughter new pants so I needed to shop. We went to toys r us and my son bought some new toys with his birthday money. We stopped at Mcdonalds and had dinner then headed to a Halloween Party. Again the boy would not listen to anything I told him to do or not do. The church is only about the size of my living room and the kids were running up and down the small hallway. Then some of the kids went outside playing and it was pitch dark out so I asked the boy to come inside and he wouldn't. I was just done by that point so I just went and sat at the tables with my kids. When we left he told me that he and the other kids were hiding behind cars and throwing rocks at each other. I told him what a terrible idea that was and that he should not do bad things that other kids are doing even if they seem fun. On the way home my kids and he started bickering again. I said I was turning the radio on and when the music is on mouths are closed. More attitude from him on how bored he is and how he feels bad for my kids. As soon as I walked in the door I tried to text his father to tell him we were home and to come get him but I got a phone call from my daughters friends mother. During this the two boys were throwing a toy shark back and forth and it hit on knick knack on the wall and knocked it down and broke glass everywhere. I felt like crying. I was trying to help out by taking him for the day and he just would not follow my rules at all. The photo I added was of adorable mummy cookies that were at a recent Halloween Party my kids and I went to.
6 responses

• United States
1 Nov 15
Sounds like he was trying to push your buttons, and succeeded. That's why I don't like other people's kids. I'm one of those mean moms, I lay down the law, I yell... if I absolutely have to I will spank, though I haven't in a long time though I still threaten to occasionally. My kids know that I will spank if I have to, so they know to knock it off when I say to. Other kids don't do that.. you can't spank them if you wanted to, their parents probably don't spank them, a lot of parents don't even punish at all anymore, they rather just ignore the bad behavior and hope the child grows out of it.


• United States
3 Nov 15
@shaggin
Well it depends on the kid too. Some kids are just good and sweet by nature, others are rowdy, hyper, and try to cause trouble, like the one you had the other day. They need a bit more discipline than a child who is naturally sweet and helpful. So one parenting style doesn't fit all children. I have 5 kids and have to treat them all quite differently as they all have different personalities. My youngest is my rowdy one who is being yelled at the most.

• United States
3 Nov 15
@katsmeow1213
Ahh that is very true. My son and daughter are very different from each other as well. He needs more gentleness then my daughter as he is very emotional. This little boy I watched has ADHD. He takes medicine and is usually okay. He said he took his medicine that morning but it didn't seem like that. One time his father forgot his medicine when I watched him years back and I said I would never watch him again without his medicine because he was so defiant.

• United States
4 Nov 15
@shaggin
My brother had ADHD. They can be challenging to care for, especially depending on their home life. My brother did not get proper discipline at home so he was literally out of control all the time.

• United States
31 Oct 15
I am so sorry you had to take care of that boy for the day..it sort of ruined the day for you and your kids Shaggin. hmm guess you wont be taking him again I dare say. I wouldnt blame you. Sorry it turned out so bad when you were trying to do good. I love the little basket there. You are such a great lady and mom..so kind hearted too. Happy Halloween to you and your kids..hope u will get some candies.



• United States
3 Nov 15
Yes it actually really did ruin the day for us. By the time I got home I was shaking with nerves and anger. The boys father was very thankful for my helping him out. I am hoping that after this he will not ask me again to help him out like that lol. It was just too much for me to handle his son acting that way. His son is 9 he should know better how to behave. Everyone has a bad day now and then though and he has a lot going on in his life so I try to cut him some slack.


• United States
3 Nov 15
I'm not sure what I will say if his father asks me again. He used to live with his mother but he lives with his father now. When he used to be up visiting his dad I would watch him for free because I was dating his father. We broke up and are seeing each other again. I feel bad knowing its a big adjustment period for the father and son and was trying to help them out. I think in the future I will just not take him anywhere with us. His father will have to come home from work and get him I guess if there is no one to watch him.

• Philippines
3 Nov 15
What a bad day it is. It is so frustrating when kids do not want to listen. I am wondering if the boy is like that at home with his dad? I think he need some lessons from his dad. The boy should be thankful that instead of being home alone, you went your way to accompany him.

• United States
3 Nov 15
That is how I felt as well that the boy should have been thankful I came to the rescue and picked him up so he wouldn't be all alone. My kids are not always thankful for things they should be either I think its just part of growing up when they start appreciating things that they didn't understand before. I think he was just irritated he couldn't stay at my house playing video games all day but I had things to do. I didn't want to take him with me anymore then he wanted to go but I had no choice. His father has different parenting skills and rules then I do but I think that he does generally behave better for his father. He tends to push me to my limits probably knowing I won't spank him.

• United States
3 Nov 15
@rakski
He usually isn't too bad but I usually just have him here for a few hours at my home. He was being difficult because he didn't want to be out of the house but I had no choice. His father texted me this morning asking if his son could come here after school as the sitter is busy today. I told him yes. He asked if it was a problem because if so he could see if his father would take him (the boys grandfather) but he knows his son likes coming to my house more. I told him its ok as long as I never have to take him out of the house again lol.


• United States
28 Oct 16
I guess it is very good his dad is your EX. His behavior would be enough to ruin a relationship fast. Grrrrr.

• Roseburg, Oregon
31 Oct 15
That is sad that the boy would not behave for you. Next time tell the Dad no.

• United States
3 Nov 15
I have watched the boy a few hours a few days that week and everything was fine. He just did not want to behave while we were out that day. My son hates shopping to so I can understand him being difficult while shopping but it was very hard on me. I will definitely not be taking him anywhere again. If he needs me to watch him it will be okay probably as long as my kids and I are just staying home so he can just play in the playstation or with the toys.