Nadia learns there is no way back....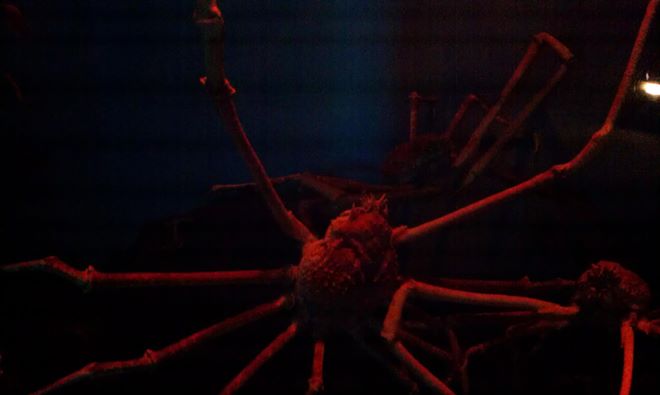 Centralia, Missouri
November 4, 2015 10:43am CST
I am way over today's word count, I got on a roll, and just went with it. So to let you know where we are, Benjamin is with three others following after Nadia, and also stuck on the other side of that door. Nadia made her way to the larger island through the tunnels, and met up with a group of military types, who have taken her back to their tree top base.... They crossed what appeared to be a thick bush barrier, with some nasty thorns, and motioned her to come down from where she was at in the tree. The area here was clear, and there was some obvious signs of gardens, and such on the ground, but no people. "We are safe to talk now," the colonel said, motioning her to follow him, "although we tend to still remain pretty quiet, good habit to get into when on the ground. So, how did you end up on Greater Ilysia, this island has been under governmental quarantines for years." Quarantine? She thought with a hint of panic. She hadn't read anything about that. Nadia's heart sunk, whatever she had blundered into....was very bad. She explained her work, the temples, and the locked door, and pathway that had led her to the island. "Ah, we had seen carvings rumoring of such paths, but had never found one, you will have to show us later where it exits at." He pointed to a tree with a rope ladder handing down, and motioned for her to climb. She did, only to pull herself up onto a sturdy platform. --------------------------------------------------------------------------- So she learns that the reason for the quarantine is something like rabies, and it's extremely dangerous. Some of the men and women had been stuck on the island for a decade now, they were considered carriers, and no one was leaving until it was known for sure they were safe. There were things she had to be shown and things they weren't telling her, yet anyways. She even had to sign papers that she wouldn't ever divulge the info learned here without going through the government first. Oh they wanted her to study and learn, just not dump that info out unapproved to Joe Public. She didn't blame them, not on this one, what little she learned terrified her. They fed her, and gave her a platform to stay in...and that's where I ended today.
5 responses

• Preston, England
4 Nov 15
impressive stuff - neat name for the island, Greater.

• Centralia, Missouri
4 Nov 15
lol oops, it should have been Greater Ilysia. the two islands are Lesser Ilysia and Greater Ilysia.

• Preston, England
4 Nov 15
@Jessicalynnt
I think the people there might just say greater or lesser without having to add the Llsyia bit

• Centralia, Missouri
4 Nov 15



• Centralia, Missouri
6 Nov 15
only got 1k today, but that's why I over write, I'm still ahead of the game.


• Centralia, Missouri
4 Nov 15
I have the oddest dreams, and remember enough that i turn them into stories later

• United States
4 Nov 15
that sounds very good. And glad you were on a roll.

• Centralia, Missouri
4 Nov 15
me too, less to write tomorrow, since i doubt I will hit my 2k on thursday