Can you play instruments?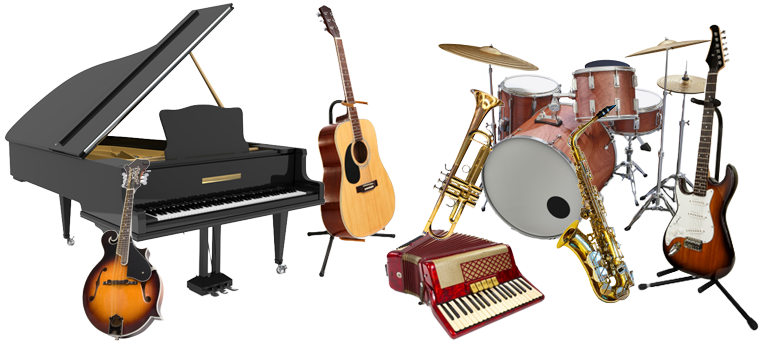 Philippines
November 10, 2015 12:03am CST
Music are good to the ears, especially when we are listening to our favorite songs. Others are simply enjoying the music and is one way of coping stress for them. Because of the love of music, we tend to appreciate much about the instruments that we hear. The most common instruments that we usually hear on a song are guitars, base, organs or pianos, drums, and violins. For that, we develop an interest in trying and learning to use an instrument even just for a hobby, and even for some adults, they have tried learning an instrument when they were still younger. So, do you play any instrument? What are those and how easy they are to learn?
8 responses

• Israel
10 Nov 15
I play a lot of musical instruments, Flute, Clarinet, Saxophone, Guitar, Mandolin, Harmonica and I'm starting the piano for two years. Each day a different one "calls" to me to play it. I think that the harmonica is calling me today, or maybe the flute. . .

• Israel
15 Nov 15
@Missmwngi
I also won the Sir James Galway October Flute Contest. See my other discussion here!


• Israel
10 Nov 15
You can start to learn a musical instrument at any age! Go for it

• Manila, Philippines
10 Nov 15

• India
10 Nov 15
We got many here who are in band or used to play instruments. I was learning playing drum few years ago but due to nature of my hob I had to leave it

• Nairobi, Kenya
10 Nov 15
No i don't play any and if i did i would go for piano and guitor

• Philippines
10 Nov 15
Interesting topic. There really is something about music that speaks to the soul of a person. Since I was a kid, I was forced to learn how to play the piano. I was hesitant at first but I can see how playing the piano actually made my brain much efficient.

I thank my parents for letting me learn how to play the piano at a young age and I am really loving it now. To add to my repertoire of musical talent, I also learned how to play the guitar and ukulele. Now, I started learning how to play the violin. They soothe my soul and calm me in times of storms in my brain. Kudos~!


• Holiday, Florida
10 Nov 15
only one i ever played was in 5th grade. a flute. lol. i love music but not very talented

• Santo Domingo, Dominican Republic
10 Nov 15
I can play the guitar and I can work my radio very well jajajajaja

• Calgary, Alberta
10 Nov 15
When I was in college I was a member of our college band. I played the sax. The last time I played the sax was 25 years ago back in the Philippines. I play the guitar a little bit but not very good. I sometimes try to strum the guts of my tennis racket when playing the game with my friends!