Why Are Christians So Self-Centered?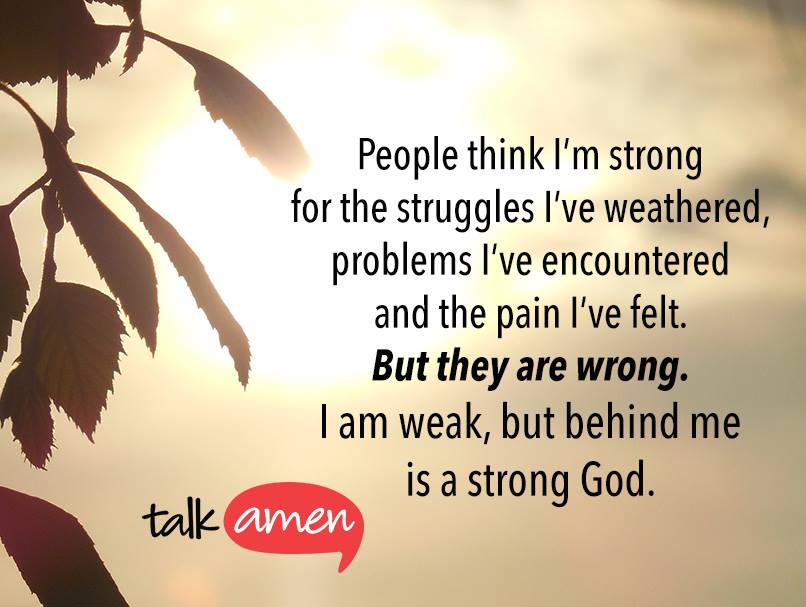 Oklahoma City, Oklahoma
November 12, 2015 11:39am CST
I saw this 'meme' on a fellow survivor's FB, that says 'I'm weak, but I have God's strength working for me (so I look strong),' and I
wanted
to reply with something like, 'Wrong. God's strength is with
your people
. His strength is "with you" only as long as you're
with them
!' (but I
resisted the temptation
... with strength that God gave 'only me!'

) I don't know WHERE Christians get the idea that God loves- or helps them INDIVIDUALLY.
2 responses

• Mechanicsburg, Pennsylvania
12 Nov 15
Christians get the idea that God loves and helps them individually from the Bible. For example, the FB "meme" you quote is apparently based on 2 Corinthians 12:10, where the apostle Paul says, "I take pleasure in infirmities, in reproaches, in needs, in persecutions, in distresses, for Christ's sake. For when I am weak, then I am strong." You'll notice that the pronoun he uses is "I" not "we." Yes, God's strength is with His people - both collectively and individually.

• Oklahoma City, Oklahoma
12 Nov 15
And I suppose Paul got that idea from all the time he spent alone; it couldn't have had anything to do with all those churches full of people he helped to find peace ... (hopefully the sarcasm there was obvious)

• Chile
12 Nov 15
There are many kinds of Christians. And there are many people that are not Christians and are self-centered. I try to stay away from them. They often think that they are the sole owners of the universal truth.