Shocking news today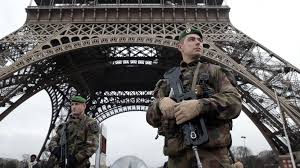 Guangzhou, China
November 13, 2015 8:40pm CST
This morning I learned a shocking news. Paris had terrorists attack. Why Paris? I think French are nice and they should not deserve the terrorists attack. And Paris is a famous city and there are many visitors. This attack will have an effect on many things. I am sorry for the loss. It is a tragedy day.
4 responses

• French Polynesia
14 Nov 15
I have updated a lot of other ones please check if you would like current info. I live in a French Territory but we are still France.

• French Polynesia
14 Nov 15
@youless
It is fine here on the islands just a little shocked is all. Now I know why the islands have such strict laws here. some people wanted to immigrate here to the islands and we stopped them. Maybe it was good we did.


• Roseburg, Oregon
14 Nov 15
The things that happened there is really sad. A lot of people loss their lifes.