Do you drink Red Bull?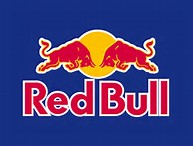 Guangzhou, China
November 16, 2015 7:45pm CST
Some people will drink Red Bull to feel energetic. I haven't drunk it before and I don't know how it tastes like. I think it may contain something so that people will be energetic after drinking it. This is why I try to avoid. It may not be healthy.
6 responses



• Singapore
17 Nov 15
That depends on where you stay. There are a number of popular energy drinks selling. The westerners like Monster, and Asians like Red Bull. I have tasted both, and experience headache if I drink even half the bottle. I have to take a little bit every day if I want the taste. Monster tastes much fruity and nicer.


• Philippines
17 Nov 15
I never tried red bull, but i remember our driver who drove us into the province at the edge of the country he didn't sleep for six hours because of it. I used to drink something similar, but when I realize the side effects of it, I went back to coffee.

• United States
17 Nov 15
It has caffeine for sure, and probably sugar. In addition, althought I have not researched it, it may have lots of B vitamins in it. I do not drink it, but I do drink coffee.