Writing during the Holidays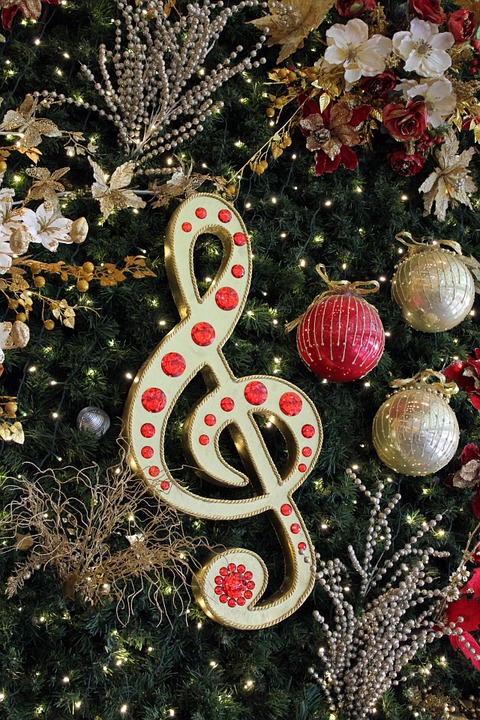 United States
November 27, 2015 10:07am CST
I don't know about you but I have a harder time focusing during "The most happiest time or the year". Every time I try to focus I feel like there are "Sugar plums dancing in my head" instead of words. Even when I have a "Silent Night" I still wake up hearing the "Little Drummer Boy" playing his drums somewhere in the distance. Anyway, I can't eat, I can't sleep, I keep envisioning the time that "Grandma got run over by a reindeer" and for some strange reason it reminds me of the time that "I saw Mommy kissing Santa Claus". I don't know what's wrong with me, I guess "It's beginning to look like Christmas". It's hard not to when everyone is doing the "Jingle Bell Rock" down the aisles of all the stores. "Do you hear what I hear"? Why, that's "Rudolph the red nosed reindeer" coming up my driveway. With all these distractions going on around me, no wonder I can't write. Do you find the holidays distract you? I was having a little fun with Christmas songs and sayings. I would love to see my friends here take up a challenge to write a post containing 10 holiday songs or sayings. What do you say? Are you in?
10 responses

• Gainesville, Florida
27 Nov 15
This is a great post! You made it flow so smoothly with all those Christmas songs incorporated in! I love it! Hey, do you know if Silver Springs will still be doing their festival of lights this year? I was just wondering, since it is now a state park.

• United States
27 Nov 15
@moffittjc
first of all, thank you. I thought I would have a bit of fun with this post. As far as I know they will be having their festival of lights this year. If they weren't I think we would have heard by now.

• Gainesville, Florida
27 Nov 15
@HazySue
Thank you! When my kids were little, we used to go every year. But it's been a few years since we've been there. I was thinking that a visit to Silver Springs this year would be nice for the family! And you did a great job with the post! Not sure I could write one myself that was as good as yours!

• United States
27 Nov 15
@moffittjc
I am sure you could write a good post using Christmas songs. I've seen your writing. I think your family would love a trip to the light show.



• Cuyahoga Falls, Ohio
27 Nov 15
It depends on my mood. For every Nano year, I've always written in the mornings to get it done. This Christmas and New Year's, I'll be celebrating them alone and writing, since my cousin can't make it and my brother'll be in Europe for 10 days. *sigh* I'll probably tune this holiday season out.


• Cuyahoga Falls, Ohio
27 Nov 15
@HazySue
Thanks. It can't be helped. I'm thinking of going to Mass at church, but that's about it for me. I'll see.

• Garden Grove, California
27 Nov 15
WOW love the idea so will have to think on that for awhile I do not want to infringe on what you ha ve written so we all h ave to come upwith new ideas lol that should be fun.


• Staten Island, New York
27 Nov 15
The holidays can actually be very inspiring to a writer. Of course often enough inspiration can come when you actually sit down to write... and waiting for inspiration to hit you can mean not writing anything for a while. I am working on a new poetry book and for some reason I don't have any poems coming to me so haven't been writing anything new. I have a feeling that what I have to do is actually sit down, open up my Word doc and inspiration will come to me. If I just wait for inspiration to hit me who knows when I will get to finally finish the book.

• United States
27 Nov 15
@lovebuglena
I also find that the holidays lend itself to the making of many writing ideas. I feel energized during the Christmas season.



• India
27 Nov 15
Nice to see your post with Christmas songs incorporated with it. Yes, we need relaxed mood and comfortable environment to write.

• United States
29 Nov 15
I have been listening to some Christmas music lately, but not sure this is going to be a good Christmas. I cannot keep my mind on writing with my family sick right now. My husband suffers from COPD, and has had Bronchitis all summer long. He has taken all sorts of antibiotics to clear it up, with no luck. He is much worse this weekend, and I cannot leave him. My eighty year old aunt is having a bad flare up with her Myasthenia Gravis (MG), and she is having a hard time. I might not even find time to put up the Christmas tree. The only reason I am able to be on myLot, is because I am at home taking care of my husband.