Electronics for Christmas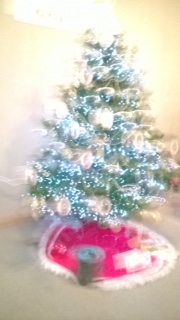 United States
December 5, 2015 10:27am CST
Yesterday I went Christmas Shopping at Best Buy and Office Max for Electronics and both had some really good sales going on so it was time the time to buy. I had bought a few things online at Amazon and a few things at another store. I still have a few more items to buy for Christmas but I did send out checks to different family members and Charities that I give to. I have one left and that is for the children here in town that might not have a very good Christmas so it will be one boys toy and one girls toy then I will be finished for my Christmas shopping this year.
9 responses





• Boise, Idaho
6 Dec 15
I give to a charity that helps women here locally. They really helped me when my daughter and I needed it so I try to do the same each year and help them in some way. I also always check Amazon first before I buy elsewhere because I have so many gift cards and such on Amazon. They have good deals.

• Boise, Idaho
6 Dec 15
@Marcyaz
....I to think, I thought it was just a book site for the longest time.

• United States
7 Dec 15
@celticeagle
I have bought some books there at different times.


• United States
6 Dec 15
You seem to have it under control. I hope nothing pops up to distract you. Good day.

• United States
7 Dec 15
Funny you should say that I had a chance to go again yesterday but told them I was to tired and now I was glad I was tired as a trip that should have taken 2 1/2 hours each way ended up taking 8 hours because of dense fog where they could only go between 35 and 40 miles per hour.

• United States
8 Dec 15
@Marcyaz
Wow with all that going on i would not want to be bothered with that. Fog and stuff make it sure fire reasons for not going out in it.

• United States
7 Dec 15
That's great i love when stores have good deals going on. I finished my shopping thursday i am just waiting for the rest to arrive in the mail. Then onto the wrapping.

• United States
5 Dec 15
I had my desktop for so long and still running good.I have an Apple this has been the best buy for me. But I do want to get a newer one.Will see

• Ft. Lauderdale, Florida
5 Dec 15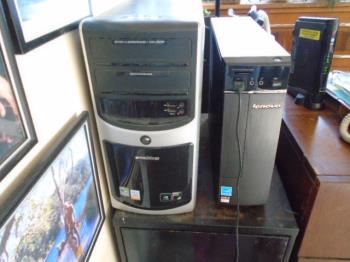 I got myself a new desk top computer--a Lenovo slim tower at a great price--$169--with Windows 10 already installed--luckily my computer guru is down from Memphis--he has been teaching me 10 for 3 days!!!

• United States
5 Dec 15
A Lenovo you know IBM computer section was bought out by the Chinese who own Lenovo, not impressed sorry. May be cheap but not my cup of tea as I stay away from anthing made in China. Windows 10 takes that long to learn doesn't sound good. Anyway hope you have good luck with your new computer.