what is the biggest problem you need to solve in life right now and how can you solve it ?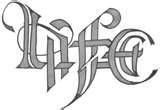 Hong Kong
December 14, 2015 3:18am CST
Everybody needs to face different kinds of problem each and everyday. some needs to deal with family problems and other needs to deal with finance problems. Since everyone is different , you probably wants to share about yours in this discussion. Some may already found the solution but some are still struggle with it. Whatever it is, share with us and maybe you will get another insight from our comments or responds. My biggest problem that I need to solve is to how to breakthrough with online business. Solution ? ... I still need to deal with it.


4 responses

• Nairobi, Kenya
14 Dec 15
Job; i want to start applying for some hope to get one next year

• Hong Kong
15 Dec 15
I hope my blog can help you in terms of finance as well. Take a look and sign up for free if anything may work for you. it works for me anyway. Have a Merry Christmas anyway.

This is a blog that mainly wants to serve as a Christian resources and tips for any christian who wants to make money online with reliable information about paid blogging, pay to click , affiliate marketing, email marketing, social networking, paid survey

• Orangeville, Ontario
15 Dec 15
Finances have always been an issue since I got the shaft from my EX, and then I got sick and haven't been able to work for 19 years. But my husband's lifestyle choices are also a problem but the only solution to that is prayer.

• India
14 Dec 15
Right now, I am faced with a rather huge one. Plan my old age without depending on others. I have home loans, to repay which I have to remain where I am. I cannot move out. :( Moreover, my father too would not want to move out. And he might need medical attention, so it would not be wise to move out. But if I could move out to outskirts, life could become a whole lot cheaper, and it does look as if finances could be managed better. But...another 6 years! Grind..I will be 62 by the time ...and then my medical bills will start surfacing may be..:( Just seems so difficult to plan.

• Greencastle, Indiana
14 Dec 15
I'd like to solve the main & ONLY problem in life & that's how to make more money with out robbing a bank or someone else & going to jail if I could find a way to make like a 1000.00 a month that would be a GREAT deal of help right there to SOLVE all my problems for sure. anyone have the answer to that I'm willing to listen but it has to be FREE