Update on the NewYorker SAGA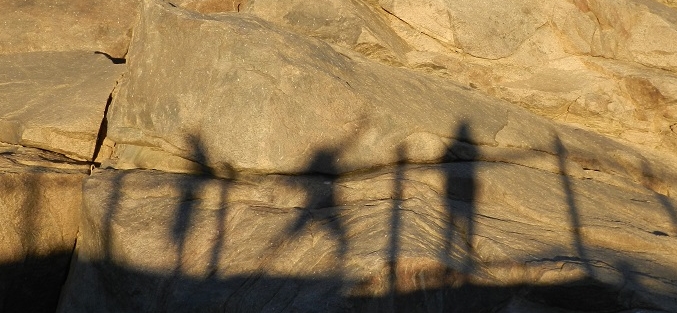 South Africa
December 15, 2015 6:47am CST
The girls have arrived at their last Camp of the Safari . . and its a full TENTED Safari camp, so its the earth, the bush and the animals that surround you - more real one does not get. if you would like to google it - Its the Tamboti Camp in the Kruger National Park. See for yourself. Well I have been told . . . so its hearsay . . that the NewYorker has been chewing immune boosters all day long in the car as the girls had the windows closed and the air-con on - The heat is 40*C therefore the air-con is a necessity!! He has tossed so many bottles of "Bottled Water" because they dont have a good taste??? The he complains that he is running out of $$. Why be drinking bottled water goes beyond me - WE are ranked 3rd best running TAP water in the WORLD!! We have clean rivers, reservoirs and fantastic dams that feed all the fresh water outlets. My daughters are distresses - they find tossing good clean water for no reason at all - a dam right shame and are very irritated with his No-It-All attitude. I am actually surprised he has lasted this long . . . In fact I cannot wait to take him to task in a good way tomorrow night when they land home, Asks to do his laundry and then for a quick sleep before heading south. I have taken heed of all your suggestions, but i need to be subtle in asking him why he is so irritated with the travels in SA . . . how should I go about it . . . now remember I will have a hammer in one hand and a jigsaw in the other, so make the suggestions civil!!
9 responses





• Bunbury, Australia
15 Dec 15
I suppose a start would be to ask why he came at all - and maybe what did he expect. The sooner he goes back to NY the better. If you have to do his laundry, put itching powder in it.

(I've always wanted to use the devil symbol

)

• Banks, Oregon
15 Dec 15
Sounds like he needs to go home, just tell him don't let the door hit you in the
@
#$ on the way out lol.

• Momence, Illinois
15 Dec 15
He sounds unhappy about his visit. That's really a shame.

• United States
16 Dec 15
He sounds like a real pain in the rear end.

• Centralia, Missouri
15 Dec 15
We get told not to drink tap water over seas, as our tummies may not be used to it and could give us running the the WC type issues, but I wouldn't be tossing it!