What Happened to The Lamb and The Owl After Christmas?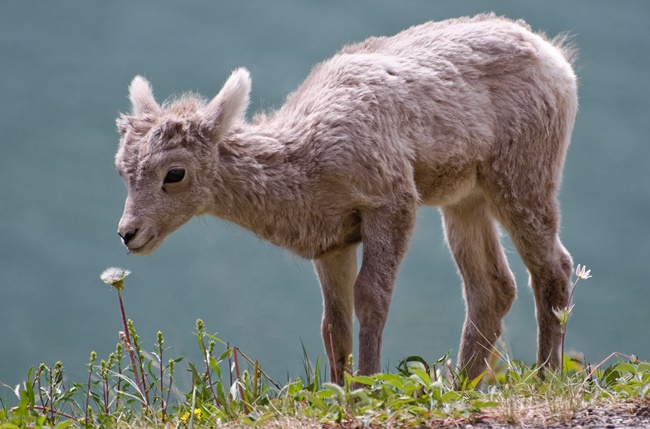 French Polynesia
December 27, 2015 2:50pm CST
After Christmas the Owl and Lamb have disappeared Wonder if someone has commandeered I know the Lamb returned I think he finally had learned It's not nice to steal Christmas from children Because now he has been given some evil stepchildren The Owl on the other hand Was so tired and wanted to escape to another land After all the partying and holiday cheer He swore he would sleep for a year I hope he will come back and soon appear But right now it is sad and so unclear Our wooly and feathered friends Need a few long weekends Don't despair I'm sure they'll return All glowing with a nice sunburn We all know they can't stay away for long But they both wanted to wear their Christmas thong Missed you two on the site and how much fun and laughter you bring with you. Hope you have a wonderful few days and have been able to relax and get stuff done. See you soon. Image source – Wikipedia creative commons
8 responses

• Eugene, Oregon
27 Dec 15
I wasn't here the last few days, so I ddin't know they were evern gone. I am sure that the traffice will get better now that Christmas is over. It has been a little slow in here lately, but considering that we just had Christmas, that is very understandable. If the traffice doesn't pick up this week, it certainly should by next week, as with the new year coming, it can be a great start for all of us.


• French Polynesia
27 Dec 15
Yes you are right. It is very slow today and not a lot of activity on the site. Yesterday was busier and a little more activity on the site. Hopefully in a few days this will all change and the site will pick up again and be back to normal.

• Eugene, Oregon
27 Dec 15
@poehere
I am hoping so too, as my earnings are going up ever so slowly, and not what I normally make each day. Oh well, that is okay though, as I stll have another month to get it, and that I will do.


• French Polynesia
27 Dec 15
@rosekiss
Yes noticed this one too. Earning are moving all so slow right now and not like before. But that has to do with the number of people and activity on the site too.


• Cambridge, England
28 Dec 15
This old owl has been dozing in a cozy hole in a tree recovering from a surfeit of relations and sugar mice. However, he has had one eye open from time to time and hasn't been totally inactive! A thong? The only thongs I know are to-wit-to-who and who-who! Of all the birds that ever I see The owl is the fairest in her degree: For all the day long she sits on a tree And when the night cometh away flies she. Tu whit — Tu whoo, To whom drink'st thou? — Sir Knave, to thee. My song is well sung, I'll make you a vow That he is a knave that drinketh now. Nose, nose, jolly red nose, And what gave thee thy jolly red nose? Nutmeg and ginger, cinnamon and cloves: That's what gave me this jolly red nose.

In 1998, The Wild Oats did a show at WesterCon 51 in San Diego. (By this time, Allison Lonsdale had left the band and Laura Kate Barret had joined.) We did a...

• French Polynesia
28 Dec 15
@yugocean
That is so funny. I had such a good laugh at this one. OK a thong that is like a string bikini but for a guy. That is what they call them here on the islands. I was laughing when I wrote this one and thought it would be funny to post it. I knew you weren't far off and decided to add a special part of a vacation in there after a mad holiday rush. Glad you had a wonderful time and a great holiday distributing all the gifts and fool. I tis such a good feeling when you can to this to help others out.

• French Polynesia
28 Dec 15
@yugocean
No I didn't miss it. I was just asleep when it arrived here for me.


• Nairobi, Kenya
27 Dec 15
I was here and i realized they was not much going on but one can understand

• French Polynesia
27 Dec 15
Yah it is slow today and not a lot going on. Hart to find a lot of stuff to interact with and to do on here right now. I try to dig a little deeper to see what i have missed and try to catch up a little today on some of this.

• Nairobi, Kenya
27 Dec 15
@poehere
It can only be flooded after the new year celebrations

• French Polynesia
27 Dec 15
@Missmwngi
You might be right. People are recovering from Christmas and relaxing. They don't want to be here on the site today I am sure.


• Boise, Idaho
28 Dec 15
They are gone some times for a while and then come back with some interesting post. I think that they might have lives too. Haha

• French Polynesia
28 Dec 15
Yes I know they do. That was what the joke was all about. For a while they are very active then gone for a few days and come back again. I can see how this is because of work and personal stuff to do.

• Boise, Idaho
28 Dec 15
@poehere
...Yes, I was trying to be facetious.

• French Polynesia
28 Dec 15


• French Polynesia
27 Dec 15
Yes I know this one. It was sort of a joke when I wrote this up. I just hadn't seen them on in a few days. I know the lamb posted about the Grinch and took down his avatar but hadn't put up a new one yet. It is fun to see them post and laugh at their responses to other discussions.

• French Polynesia
28 Dec 15
@owlwings
I think he doesn't want us to his failed attempt to ruin Christmas so now he is hiding behind a blank or white wall. No I understand he just took a picture of his wool and that is all we see now.


• French Polynesia
28 Dec 15
Now this one sounds like a good deal. They do hate to miss the fun here on the site.

• French Polynesia
28 Dec 15
@yugocean
OK you make the plans and I will see who to invite. I think we can or should have room for everyone here on this site.


• United States
28 Dec 15
It seems to me a lot of people have disappeared from this site in the last month.

• French Polynesia
28 Dec 15
Come to think about it you are right. I haven't seen a few people on here in a long time. I know their names but don't want to add them all here. I haven't seen a few in over 4 weeks to be exact. Shame they use to be so active on the site and it was a lot of fun interacting with them. Maybe they will be back and start again.

• United States
28 Dec 15
@poehere
Let's hope they all come back !

• French Polynesia
28 Dec 15
@AbbyGreenhill
The Owl appeared today for a brief moment - he ensured us he has been sleeping in a tree but has had one eye open on the site.

• Midland, Michigan
4 Feb 16
Ann, if you're still around, the Lamb is gone for good, or at least in that persona. He's had the account disabled and has taken on a new name and look. So, look for the lamb no longer. Owl on the other hand is still alive and well and active here again.