Something I pondered from starting something new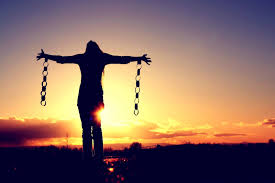 Peru
January 2, 2016 12:11am CST
I bet so many things have happened that we've got chained up with...probably for years that it seems even more and more impossible for you to detach yourself from it at this point. It becomes a huge part of you and of who you are right now. Deep inside you know and you feel it that the real you, whom you could have been, might be looking at you are right now and just feels sorry. It does feel like those old stories of how all those years of struggle and perseverance paid off in the end. You see yourself somewhere in the middle of the story while you clutch on that hope that you too can win the battle you're in. Sadly, despite of being an adult, it doesn't save you from being naive in some occasions. And one of these are that time you thought that the whole world is just being negative that it's going against you and that life is putting you to the test. But again, you're just naive and stubborn. You see, we can be so inspired by those sayings like "never let go of your dreams", "just believe", or "don't give up", we tend to apply them in the wrong situations. We sometimes have to get to a point where something hits us really hard to finally wake up and be like "I was wrong all along". What's worse is that it takes a long process for us to actually admit it after knowing it. Why? It may be because of our ego. Or, we're simply scared that we've fought so hard and we've gone so far that when we finally let go, we'll be lost. Because all this time, that one thing you're fighting for, that one thing you've been holding on to, is the only thing you know and you thought you're living for. You got yourself so indulge into it that you barely see the way back or out. But actually, we just forget how to be conscious to what's around. We panic sometimes that we don't see small openings near to us. It is said that every opportunity knocks only once...it's probably true...though it has never been said that it leaves right away. Our opportunity to make better changes and choices are always present anywhere. If we don't see it, it doesn't really mean that it's not there. The doors of opportunity are open for you and if not, just know that they're not all locked. Don't be scared to try them. If all else fails, you can always fall back. You know you can always start over again by remembering who you are. And by getting lost, we find things we've never imagined to find. Sometimes when we don't look for it, it just pops out. Just like when I was younger...when I lost something and I would search at every corner of my room, I end up finding things I never thought of finding. And when I stop looking for something, all of a sudden it appears a few days after. So I guess that goes the same in some cases in life, may it be in love, at work, family, friendship, etc.
3 responses


• Meerut, India
2 Jan 16
Oh Gosh! Are you reading my mind out there? This happened to me too, there were thing I was deeply involved in, things that dictated my actions day and night, I was so engaged I barely did anything else, when you are fully involved in something, with all of your energy it begins to define you. I was very young back then( in school) but as I grew up, that person left. My "thing" was gone and there I stood with the biggest question I ever faced, "who am I?" No answer. I had become someone I could no longer be. Life had become a blur, no direction, no identity. Out of fear I pushed myself, distracted myself. I began learning new things, Science, Religion, Philosophy tasted all of it. Things are better now, slowly getting back on my feet. You are right again, stop looking for stuff, let life follow you. I believe if one steps back, life will fix itself on it's own, it always does. So there you are. Lost? good! You'll surely find yourself.

• Peru
2 Jan 16
Sometimes life finds its way to pull us back when we unconsciously lose ourselves so we can restart and analyze the steps we took to do it all better next time. Bad things aint all that bad; some can be the best things that could happen so we can find what we really deserve. Although, we can only realize that in time.

• Canada
2 Jan 16
Sometimes we have to take a loss for the sake of being us.