There Was a Black C at Named B ubbles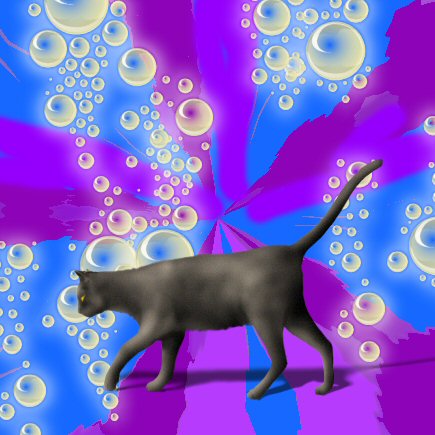 Garden Grove, California
January 9, 2016 2:16pm CST
There once was a black cat named Bubbles Who gave Mistress lots and lots of troubles Bubbles loved to paint in her den Mistress would shake her finger then Bubbles became alive for me on Bubblews Because I loved poetry and was enthused I found his photo on Paintshop Pro Looked at him and said"Lets Go"" Mistress was a very good artist W hose cat she said was the smartest Bubbles mom was named Bubblita But Mistress called her Theresa. One original poem b P Hatley copyrighted 2016
4 responses

• Centralia, Missouri
9 Jan 16
lol those rhymes made me smile, very nice!

• United States
9 Jan 16
Interesting there Patti.We only have a black dog name Ms.Ruby Cats have a very much longer life than dogs.

• Garden Grove, California
9 Jan 16
hiamadeo Msruby so unds like a nice dog I love b h dogs and cats.

• Roseburg, Oregon
9 Jan 16
Nice post that you wrote. I had two pretty black cats at one time and they lived 22 years and 19 years. I miss them.

• Garden Grove, California
9 Jan 16
I had a black cat I called midnight that woke me every morning by pattng my lips wih her paw.She never scratched me either.Sh sat on mychest and looked into my eyes purring then when I sat up she ran to the bedroom door and I followed her into the kitchen where sat under the can opener as I opened a can of cat food for her

• Boise, Idaho
10 Jan 16
Very cute poem and picture. Funny and cute.