Dollar store product are not all ways a savings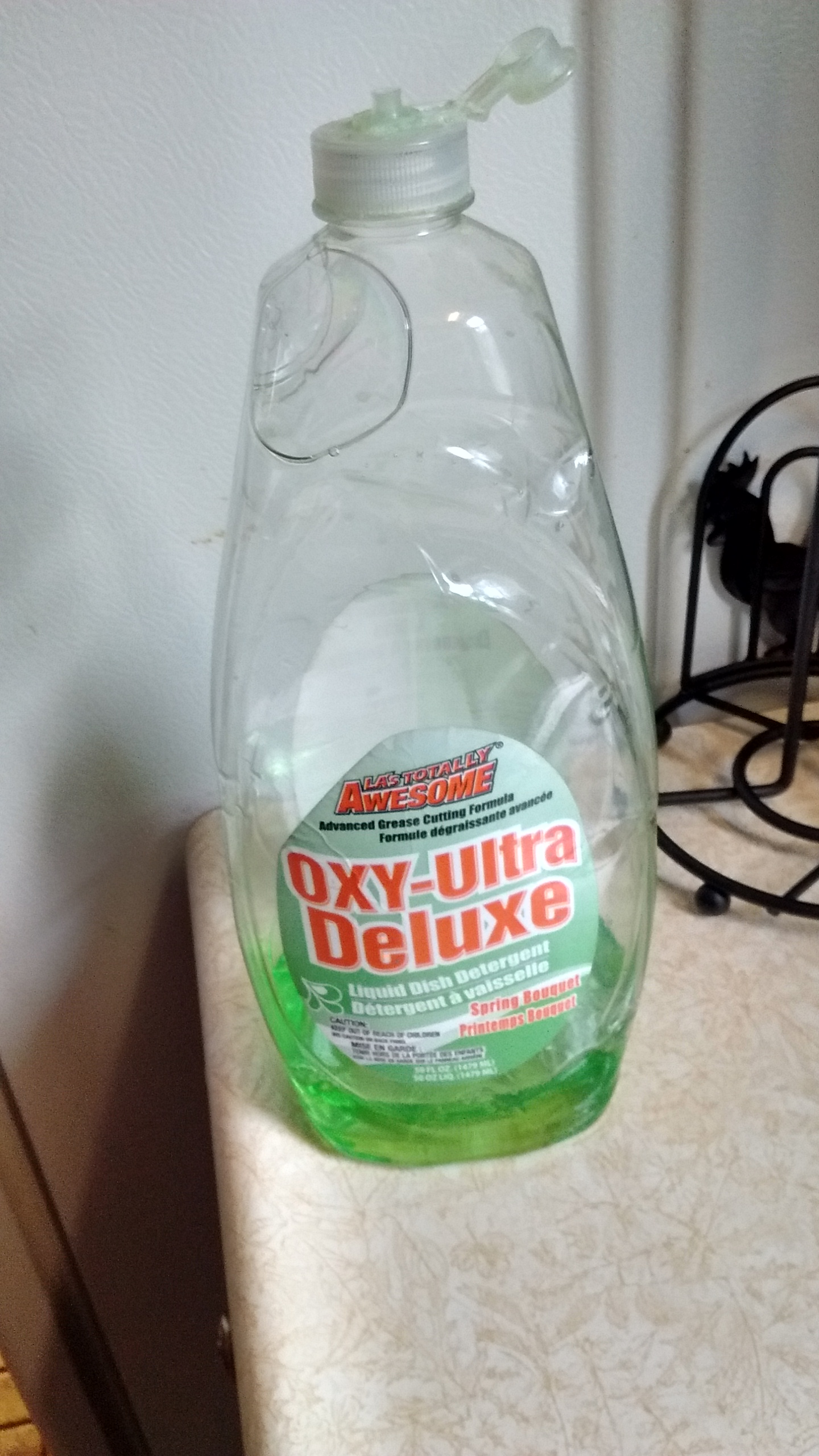 Kingston, New York
January 12, 2016 11:47am CST
Dollar store items are not all ways saving money. Here why? Like the dish soap in the photo to me it feels water down so I have to use more to get the dishes clean. Same thing with bathroom tissue. The dollar store brand cost me more money then if I bought the name brand from the store. One dollar store item I am doing good on is tooth paste. OK have fun.
9 responses


• Kingston, New York
12 Jan 16
true some time when you spend more money you are some time saving more

•
1 Feb
Not all things you get from a cheaper store are not always cheaper than somewhere else. That is too bad that things were more expensive for you when you bought them at the dollar store.

• Kingston, New York
2 Feb
with the dollar store product got to use more


• Kingston, New York
12 Jan 16
some time it better to buy item from the MLM compines they look high in price but is not.since their dish soap is like on drop . I did use one a while back . But I have to put my money away to save for it.

• Anniston, Alabama
12 Jan 16
I have to agree completely with you on the dish wash and the toilet paper, they are not made the same. The long envelops are a good deal but they are .03 cheaper at Walmart. The dish towels are awesome and only $1.00

• Kingston, New York
12 Jan 16
I just notice the dollar store dish soap is made in USA . No wonder it water down.Yes some of the stuff at the dollar store is good , some is not.

• United States
12 Jan 16
Yes, I agree! Some items at the Dollar Store isn't that great quality or worth the price either. Some items I purchase at the Dollar Store that I believe is worth the prices are: (just to name a few): books, balloons, cards, birthday decorations, wedding decorations, containers, etc.


• United States
1 Mar 16
The only dish soap I buy there is name brands. And toilet tissue I will never buy there. I only by scott.

• Rochester, New York
13 Jan 16
There are certain things that I won't buy there. I buy candles there alot, almost weekly. Hygeine products are a huge no go. I would rather get those at the grocery store. I do buy batteries there for my battery operated tea lights and candles. I also buy ramen there all the time.

• United States
12 Jan 16
I like those dollar stores for some things, but not everything. For certain things like cleaning supplies, I tend to only use known brands (yep, I've wasted plenty of money on off brands in the past).