Feast of the Black Nazarene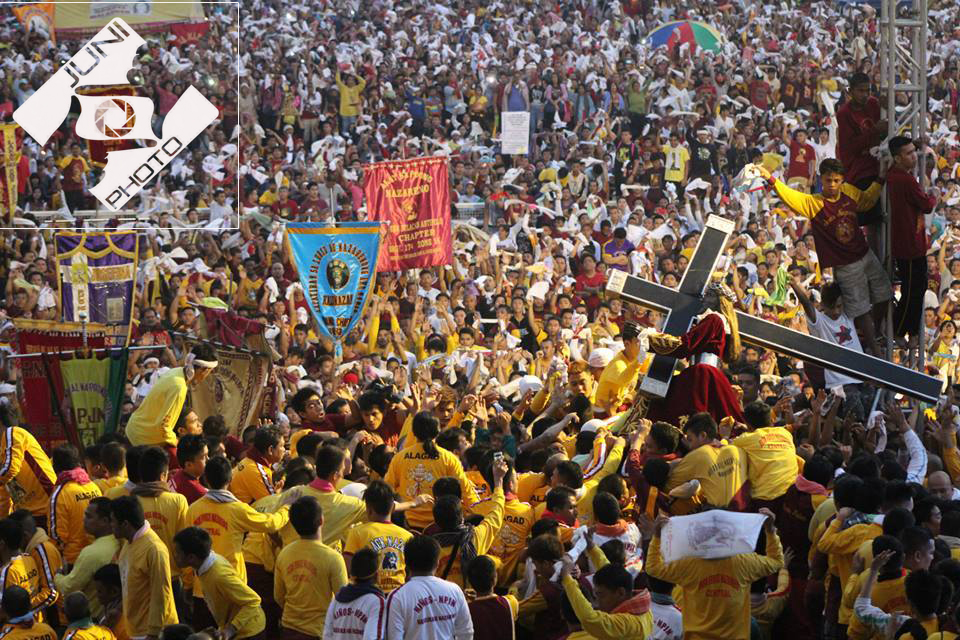 Philippines
January 14, 2016 9:44pm CST
According to philippinestravelhub.com, "The feast is marked by one of the biggest processions in the whole country, and is observed in Manila, in a location known as Quiapo. The history of the feast can be dated back to the 17th Century. The statue of Jesus was brought to the country's capital, Manila, in 1606. I know of my mom's friend whose prayer was granted when she became a devotee of the Black Nazarene. https://wordpress.com/post/philippinesetcetera.wordpress.com/1995" Photo credit: Alexander Juni of Juni Photo
2 responses

• United States
15 Jan 16
I am not a devotee of the Black Nazarene, but I am a Catholic and I pray and try my best to attend mass every week. I believe that God does answer prayers, and faith is a big factor in guiding us as we wait for Him to answer our prayers. And of course, the answer is not always "yes", it can be a "no" because God knows it is something that will not be good for you, or "wait" as the timing is not yet right.

• Philippines
21 Jan 16
Yes you are right,
@Raine38
. Faith plays a factor pertaining to God's will. God answers prayers, sometimes in a different way than we expected, sometimes even better. Some who come here are families. Thanks for sharing your insight on this!

• United States
19 Jan 16
I can't say I have heard of this but it sounds interesting.

• Philippines
21 Jan 16
Yes it is, I was actually invited by a photographer friend to come, but it's not the right time. You can see the multitude of people who come here, some are people who promised to do this on a yearly basis, it's called a "panata" in Filipino. Some who come here are groups of families of all walks of life. Thanks
@snowy22315