Candy and soda dollar store better buy here why?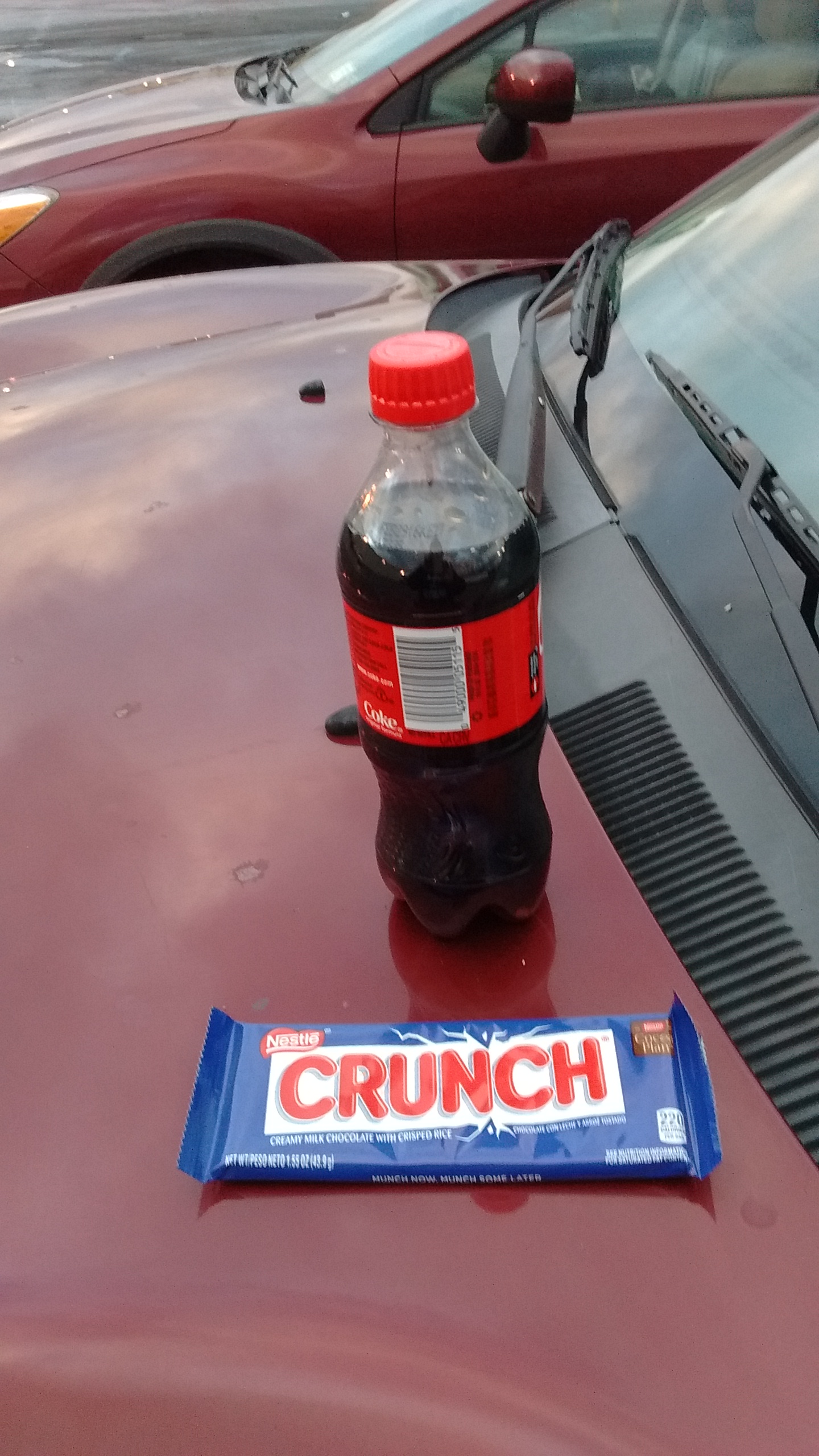 Kingston, New York
January 17, 2016 6:26am CST
Candy and soda ,dollar store better buy here why? I was first at the supermarket the same soda and candy same size was 3.28 at the supermarket. So I told myself the dollar store is kind of next door. So I went there . The same soda and candy was $2.21. So you can see the difference I save in money. In New York state there is 5 cent deposit on all soda kind of drinks and bottle water to.
10 responses

• United States
17 Jan 16
It is ridiculous that there is so much difference in price isn't it? Good for you for saving.

• Kingston, New York
18 Jan 16
My goal always save money

• Manila, Philippines
17 Jan 16
I love drinking soda with biscuits and bread. In my country, drinking soda only costs cents.

• Kingston, New York
17 Jan 16
Soda can be from $1.00 to $3.00 in the USA

• Banks, Oregon
17 Jan 16
Love the dollar store. Lot's of good deals, when everything is a buck lol.

• Kingston, New York
18 Jan 16
Certain items I like then there other I better off paying a little bit more for

• Singapore
17 Jan 16
Parallel import. It is the same here. When the main distributor brings in the item, they are the middleman so they take a cut before the supermarkets take a cut. The dollar shop and other stores compete by bringing in the imports directly, cutting out the middleman.

• United States
17 Jan 16
I drink soda out of cans and when I buy for the house I buy it by the case, giving each can the price of .50 cents per can. Candy is expensive but you can get that cheaper if you buy multi-bar packs. I remember when I could go to the store and buy a soda, pack of chips and a candy bar for less than a quarter. Those days are gone, so now we either pay full price, buy in bulk or go to a dollar store. The reason they can sell it cheaper is because they get the surplus. After the major retailers orders have been fulfilled the dollar stores get the surplus.

• Kingston, New York
18 Jan 16
Yes when people buy in bulk the price Is lower .My problem no room for Bulk products and soda will freeze in The car since it winter here were I live.

• United States
17 Jan 16
That is lucky..I think I will save up my recyclables and the next time i visit my parents in NW PA I will take a trip to NY and recycle. for cash!

• Kingston, New York
18 Jan 16
New York state does have a law written about bringing item in From other state were no deposit was paid . If caught there a big fine. So be careful if you do it.

• United States
17 Jan 16
I have been going to the dollar store for most of my treats. I am going to dollar tree this fine day to get some food for the week. The soda is also a buck at my dollar store.

• Kingston, New York
18 Jan 16
Yes the dollar store is good for treats

• Canada
17 Jan 16
I don't drink soda, but much of the candy sold at the dollar store is old, or may have been exposed to heat. A lot is off brand and inferior.

• Kingston, New York
17 Jan 16
Since I work retail I checked the dates Every thing I got was good.

• Philippines
18 Jan 16
Thats a good savings there. You really have to compare prices before buying.