Valentines,Candy, Cashier and Tears.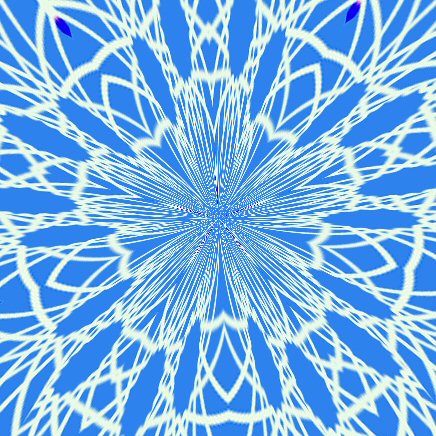 Garden Grove, California
February 14, 2016 2:20pm CST
Several years ago I shopped at Rite Aide on Valentines day. An elderly woman was pretty much manning one check out stand. I bought the things I had come to the store for and was standing in line six before me. waiting to check out. Suddenly the plump woman in the overly tight pink suit raised her voice and the grey haired cashier was turning red. The fat woman was literally screaming" That price for a valentine maam is stupid .you gotta be kidding me.Check your prices again." The cashier tried to tell her that wa the correct price. The fat ladie's jowls wobbled as she yelled" get the manager you silly bad word bad word." I was appalled at her languageand now there was five behind ,me. The manager had heard the fat lady and came at once. The cashier ran past me tears streaming down her face. I stepped out of line as I knew her and she was a very smart capable woman. "Helen" I said." why on earth are you working here? You are a R. N look my doctor's office is looking for a nurse." She nodded , got her coat and we walked out together. I had left m y purchases there after that scene. I checked the next week as I had a doctor;'s appt and she was working as his nurse. Why do people insist on blaming the check out person for the prices on items n the store? After all they did not price them I learned that it takes a special person to handle mean customers in the drug store with nerves of steel. Of course those kinds of customers are not the majorty thank Goodness for that.
7 responses

• Marion, Kansas
14 Feb 16
I have been a cashier.I hope the manager had to finish the day himself. It is unfair but cashiers are often over worked.

• Garden Grove, California
14 Feb 16
I think he did and my friend said he did not fire her either she just felt she needed to work as a nurse again

• Boise, Idaho
14 Feb 16
I think that some people are just naturally rude and find reasons to yell. I wonder if this woman thought she could get a better price by yelling.

• Garden Grove, California
14 Feb 16
that s what we all wondered Im glad my friend got back to nursng she didnot belong there

• Boise, Idaho
14 Feb 16
@Hatley
....It must have been meant to happen so she would get back to nursing.

• Garden Grove, California
15 Feb 16
@celticeagle
I always wondered as she was no working to her f ull potential there at all.



• Garden Grove, California
15 Feb 16
I know and i surfe could not handle it at all. I did worjk in a libraby but the pu blic here are so different and fun to work with the b est coworkers I had ever met


• Garden Grove, California
14 Feb 16
yes she was a good RN and wasted there so she fit in to m doctors offce really well.

• United States
14 Feb 16
It seems there will always be folks out there who haven't a clue as to how to behave properly in public. God bless those who must deal with the public.

• Garden Grove, California
15 Feb 16
yes those open to public service jobs are so hard,I worked later ina ibray and ther people were as a rule just wonderful.

• United States
14 Feb 16
That woman is probably rude everywhere she goes. Glad that she is working in her field again.It was great that you told her about the job.

• Garden Grove, California
14 Feb 16
we had met before when we both worked in the same hospital was us anurses aide b ut we became close friends

• Centralia, Missouri
16 Feb 16
things can be priced wrong, which means, you ask politely for a price check, and then they will help you, screaming at the cashier does no good.