What is yours?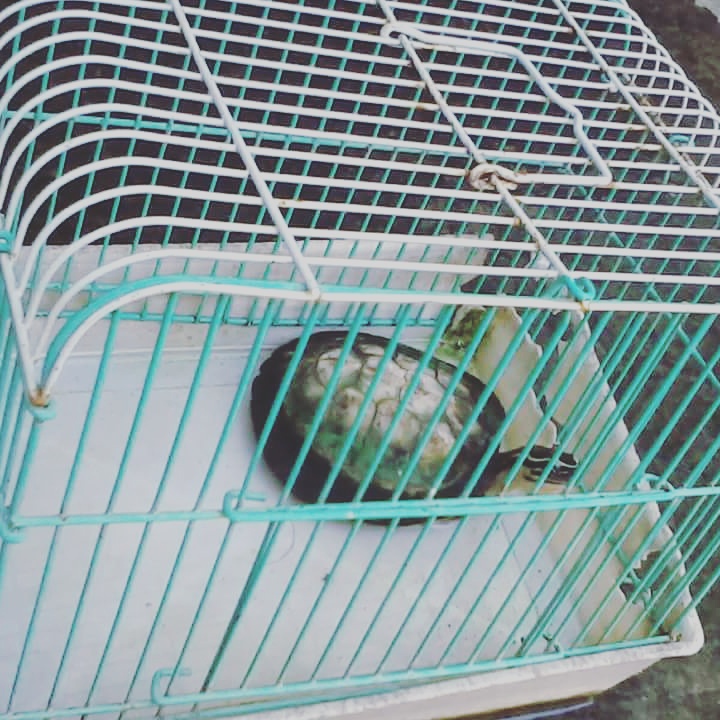 Philippines
February 19, 2016 12:56am CST
We are a big family of funny-silly people. There is no point in denying that i belong to that happy family. Here is just one proof. My niece was given a turtle pet (the one in the photo). Naming a turtle for me is hard, but for her, it was easy. And she named the turtle... PIGGY! Of course i asked her why, she told me she liked the name. And told us that, she wasn't sure if the turtle is a male or female, and just to be safe, piggy was given. But then...it is right...right?

Oh well, she took care of piggy well. But when she has to go to the city to get ready for the review, Piggy got away. Now i am singing Katy Perry's, "the one that got away"... as i am trying remember piggy--the turtle.
9 responses

• United States
19 Feb 16
sorry to hear that her turtle got away. Hopefully, she will get another one.

• United States
19 Feb 16

• Philippines
19 Feb 16
@whiteream
on that phot..piggy is more than two years old

• Philippines
19 Feb 16
Hahaha where has Piggy gone! Incidentally, my son also had pet turtle and you know what was the name he gave that creature? Badong!


• Philippines
19 Feb 16
We had turtles too when I was in H.S but all of them got away too. Ahahaha She's reviewing for the board exam?



• Canada
19 Feb 16
I named my turtle Michaelangelo...mmmm, is it obvious that I was into Ninja Turtles when I was a kid? The weird thing is that I got him when the original series was on and...he's still around:)


• Banks, Oregon
19 Feb 16
Lol that's funny. I would think the same thing. Why name a turtle a pig


• United States
19 Feb 16
I must say that Piggy is a perfect name for a turtle. Sorry Piggy wandered away.