Have You Ever Thought About Living In Your Car?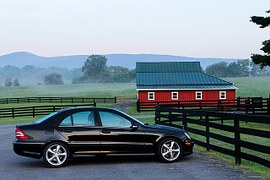 Manahawkin, New Jersey
February 20, 2016 8:55pm CST
This may seem like a crazy thing to write about. I recently watched a few videos on Youtube about people that choose to live in their cars and vans. At first I thought it was crazy. As I started to see the car dwellers different points of view and how much they traveled and loved their lifestyle my point of view changed. Have you ever slept in your car or van?
9 responses

• Banks, Oregon
21 Feb 16
It would be an adventure, but I would prefer to be home in my house I think.

• Pikeville, North Carolina
21 Feb 16
I have slept in my car on occasion, usually while traveling a long distance. I would park in the far part of a rest area parking lot and try to catch a few winks. I once considered buying a van and living in it while working my way around the country on an odyssey of sorts but never got around to it. My wife and I are thinking about buying an RV large enough to live in when we retire and becoming permanent campers.

• Manahawkin, New Jersey
22 Feb 16
I have also thought about living in a van or rv while traveling across the U.S. Right now I have kids. It's something I think I would have to try for a weekend. It's on my bucket list.

• Canada
4 Mar 16
We traveled across Canada from Alberta to Newfoundland in our van. We put a good mattress in it. My husband made curtains for the windows. Two rubbermaid bins fit in the back to hold all our camping gear. Our suitcases sat on the bed while we drove and on the front seat when we camped. We stayed in campsites most of the time but a few times just slept at a truck stop or something, then carried on. The only thing I would do differently is to have screens on the windows! We traveled for a month and had a great time. Now to live in my van - I don't want to do that.

• United States
26 Feb 16
Gawd no, and I hope I never have to. I have slept in my car a few times...and it is not a lot of fun!

• Church Hill, Tennessee
23 Feb 16
many times I've slept in my minivan when I had it. and I had a home to live in.... LOL I just enjoyed sleeping in the minivan at that time because I loved the van so much. It wasn't that comfortable though, but, I fell asleep quite fast though. I don't mind sleepling in my car or van whatever.


• Philippines
21 Feb 16
No! I don't like the idea. I still want to have a good rest after a long hours of working. I still want to have a place where I can poo and pee in peace. I still want to have a normal but amazing home to live with, to go home with does not matter if it is a bad day or a good day. I just want to drink my coffee at our kitchen... Hehehe...

• United States
21 Feb 16
If I had a van or something - it'd be a fun vacation to travel around the world but not to live in vehicle forever.

• India
21 Feb 16
I don't have a car because I can't afford one. So, I don't get the opportunity to sleep in car.